Build modern facilities, support athletes to keep Kenya's flag flying high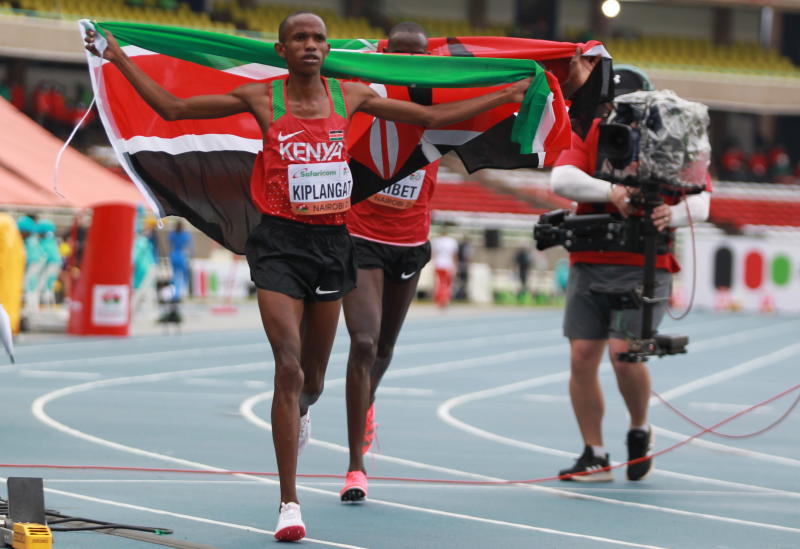 Last Sunday, when the curtain fell on the 18th edition of the World Athletics Under-20 Championships at the Moi International Sports Centre, Nairobi, it was gratifying to see Team Kenya go home with a haul of 16 medals.
Coming so soon after the Tokyo Olympics which, in spite of yielding 10 medals for Kenya, left a bitter taste in the mouths of many athletics fans here, with our team seen to falter in the early stages of the tournament, the Under-20 tournament was a welcome relief.
Eight gold, one silver and seven bronze medals in the junior event was, by any measure, excellent. The 3,000 metres men's steeplechase, for years dubbed a Kenyan event, and which Kenya lost in Tokyo, was reclaimed in Nairobi, albeit by junior athletes.
An 800-metre race performance by Emmanuel Wanyonyi, which shattered the championships record, showed us that we have another David Rudisha in the pipeline. The athletes deserved every plaudit that went their way.
The performance in the five-day championships showed that the country is still a talent factory for the track events, effectively vanquishing any doubts that might have emerged in Tokyo.
However, we still have some infrastructural deficiencies to worry about, with leaking roofs, when it rains, preventing indoor games from continuing. We can do better than that. There is also need for the country to invest in more, and modern, facilities, and develop more venues, to help host bigger tournaments in the future.
Crucial experience
How safe the country is perceived to be, especially with uncertainties around the next polls contributing to paralysis of international activities, should not be lost on us.
Kenya is now aiming to host the 2025 World Athletics Championships, having gained crucial experience after staging the World Cross Country Championships almost a decade ago in Mombasa, and the World Under-18 in Nairobi in 2018.
This is a country that has for decades gained fame through athletics, and which continues to do so. With experience as an ever-present participant in athletics competitions around the globe, and having hosted some of her own before, there is nothing that stops Kenya from winning this bid for 2025, and many others after, and hosting them in a satisfactory manner.
It is upon the government to concentrate efforts on development of facilities, to ensure that just about any event that is part of an athletics tournament can be held in this country, and no matter how many participants are expected, the country will be ready to host them, with modern, and reliable, infrastructure, and with their security assured.
It is such events that will boost both the economy and the spirits of Kenyans who find little to celebrate of their country outside athletics.