Benson Kiplagat wins first gold for Kenya at World Under-20 Championships as Levi Kibet bags Bronze in Men's 5000m finals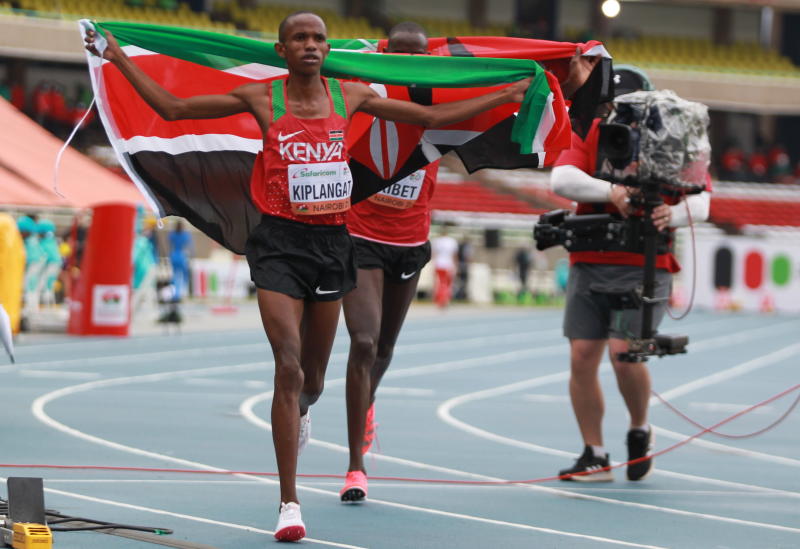 Benson Kiplagat on Thursday evening pushed the pace to win a gold medal in the men's 5000mfinal at the World Under-20 Championships, a first medal for the host nation at this championship.
Kiplagat comfortably positioned himself a few meters into the bell lap, before flooring the experienced Tedese Worku, the winner of the men's 3000m final on the opening day of the championships with Levi Kibet taking home the bronze medal.
The race developed into a Kenya and Ethiopian affair just two laps into the competition when Addisu Yihune and Worku stormed into the front to dictate the pace with work in the hot purse with Kibet and Kiplagat sitting behind.
The trio crossed the 4000m mark in 10:47.54 to predict an intense ending, with two laps to go Worku, Kiplagat and Kibet dropped Yihune.
Kiplagat then outkicked Worku with 200m to the finish and held on to win the race in 13:20.37 his new personal best to retain the event's title the country won in Tampere, Finland in 2018 when Edward Zakayo won gold.
Worku settle for a silver position in 13:20.65 with Kibet closing the podium slot in 13:26.01, while Yihune finished fourth with 13:32.76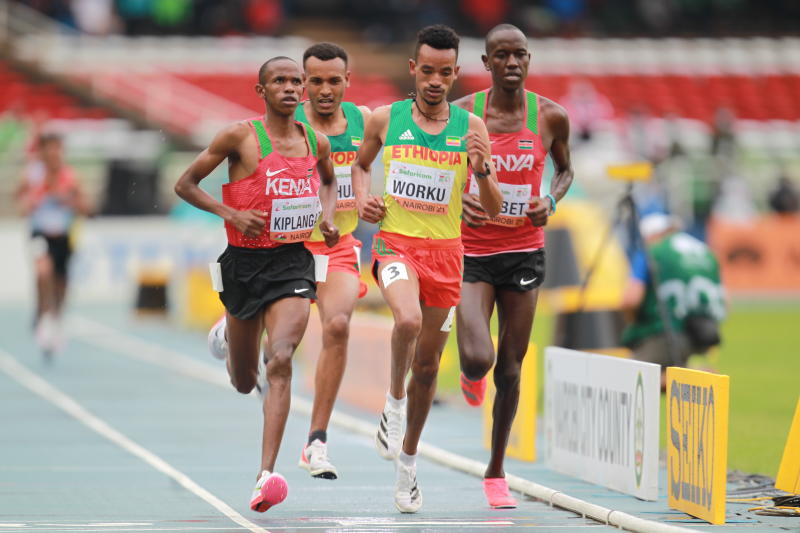 "To be honest, I didn't expect to win this race. I was targeting a top-five finish but in the last 300m, I still had the energy and gas so I decided to kick. It feels great to win my country the first gold medal. I want to thank my teachers and coaches for helping me. This is just the beginning for me" said Kiplagat.
Kibet was content with his podium position and said: "I am contented with the bronze medal. My teammate Kiplangat and I had prior the race planned to work together so as to contain our rivals from Ethiopia. I am happy that it bore fruits."