Act to avert deaths from worsening drought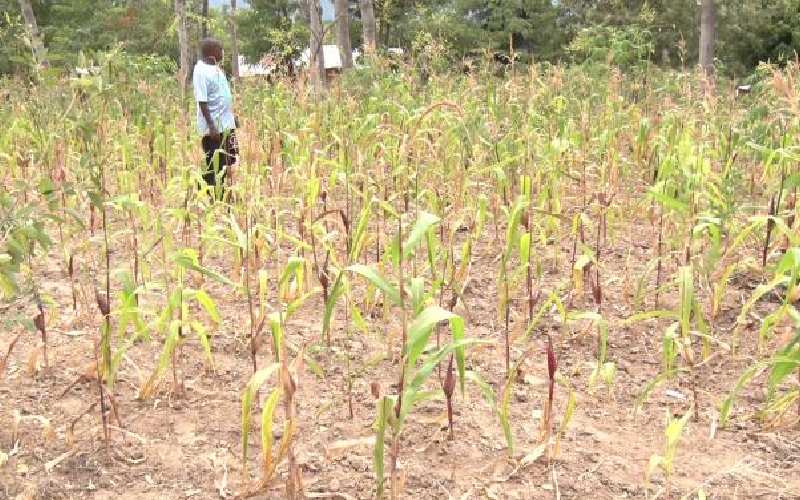 The government has warned that the drought ravaging 10 counties will worsen between August and December this year.
These counties are Garissa, Isiolo, Kilifi, Mandera, Samburu, Tana River, Wajir, Lamu, Marsabit and Turkana. Ideally, this warning should spur any responsible policymaker into action.
That is what the government is doing according to Devolution Cabinet Secretary Eugene Wamalwa. The CS has promised that the government will do everything to ensure that the drought does not turn into another calamity.
He revealed that the Food and Agriculture Organisation had committed Sh1.5 billion towards provision of water to vulnerable families. The European Union is expected to fork out Sh500 million towards this course. The government too has done its bit; it has released Sh559 million to drought victims through the Hunger Safety network.
These efforts are laudable, but the government must do more. Unfortunately, Mr Wamalwa did not reveal the government's concrete plans to tackle the worsening crisis.
It is imperative that the government set aside adequate funds to ensure a steady supply of food and water to the affected areas so that no child or adult dies of hunger or resorts to eating poisonous wild fruits to survive.
It must also ensure that no family loses their cattle due to lack of water and pasture. It should therefore launch a destocking programme by encouraging the slaughter of livestock for sale.
The government should not wait for the situation to get out of hand so as to act, as has happened before. It should not wait for images of screaming, malnourished children to be aired on our televisions. It must take decisive action now. To be forewarned is to be forearmed.