There's no room for error while hosting world under-20 event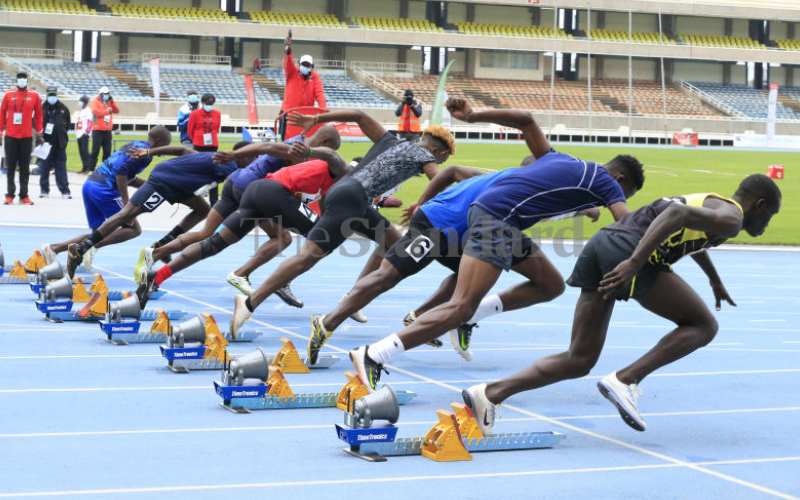 The World Under-20 Championships are slated for August 17 to 22 at the Moi International Sports Centre, Kasarani.
The Local Organising Committee (LOC) has been working round the clock to ensure everything is in place before the teams start arriving in Nairobi next month.
Currently, the main focus at the moment is the Olympics Games that kick off next week in Tokyo, Japan, but all those concerned should not forget that the World Under-20 is an equally important event and especially now that Kenya will be the host.
While it is important that we put more emphasis on the Olympics-bound team, the Under-20 tournament is an equally bigger event that calls for full concentration.
We should not forget that we were able to win the rights to host the Under-20 event after successfully hosting the World Under-18 event at the same venue. A successful Under-20 event will put us in good stead to bid for the rights to host the main athletics event, which is the World Athletics Championships.
Kenya is an athletics powerhouse and after hosting the two junior events, they deserve to also host the main senior event.
So while the LOC are working hard in ensuring the event is a success, they must seal all loopholes that might let us down in the eyes of the world.
Sports Cabinet Secretary Amina Mohamed is also on record assuring the country and the world at large that Kenya is ready to host the global event. We hope she will also continue putting the LOC and all those concerned on their toes to do even better than the Under-18 event.
It is good progress that the tartan track that was to be laid at the training venue at Kenyatta University was set to arrive yesterday and also the Kasarani Stadium is in good shape.
Good work so far for Amina and the LOC, but we will only congratulate them after a successful event. The Under-20 event will be used to gauge Kenya's ability to host bigger events in future.
And while at it, the organisers must put in place measures to keep Covid-19 at bay.
The Ministry of Health protocols and other safety measures must be followed to secure the athletes, fans and the officials.
How we handle Covid-19 protocols and other health, security and hospitality matters at the event will be displayed all over the world.