Euro 2020 a wake-up call for Africa to up its game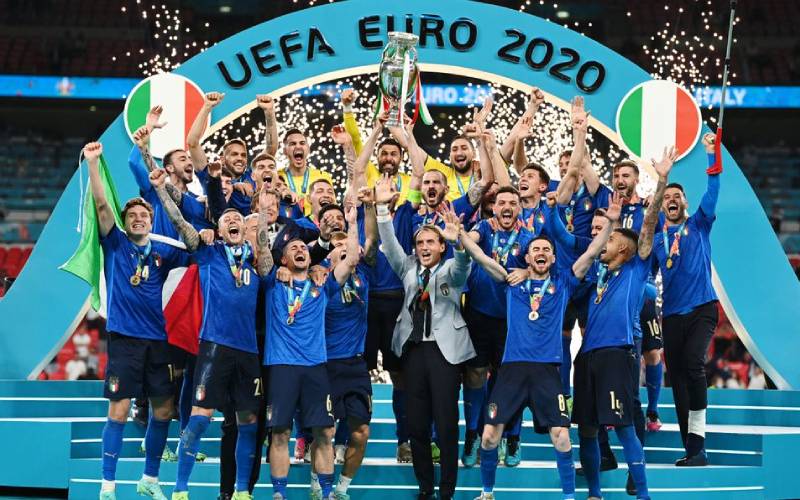 Wembley Stadium erupting into cheers (and jeers) as curtains came down on the Euro 2020, with a crowd of about 67,000 in the stands, was heartwarming.
This tournament, which was held over a month, was scheduled to be played in 2020 but was postponed due to the Covid-19 pandemic. In a final where England succumbed to Italy's penalties' masterclass, seeing a crowd that big was quite refreshing.
A tournament that was played in 11 cities across 11 countries in Europe was a real benchmarking opportunity for Africa. With the Africa Cup of Nations (Afcon) scheduled for January next year in Cameroon, the organisers can borrow a leaf from how Euro 2020 was held. Seamless transportation and lack of hitches that could have led to matches starting late or players carrying fatigue into matches, spoke of modern, sophisticated transport systems.
Not once was the outcome of a match disputed because of poor facilities. Bumpy playing surfaces, blackouts, and pitch invasions that have seen police lob teargas canisters inside stadia locally, are practices that seem not to have crossed the Mediterranean and into Europe.
From the Euros, it is clear that quality football attracts viewership. By July 2, 54 million viewers had seen the match on Sony Pictures Sports Network (SPSN) alone. Football fans did not only limit themselves to watching the sides they supported. Across the tournament, teams produced quality football that had fans from across the globe, and in different time zones, glued to their screens.
By the end of the tournament, some 1.1 million people had physically attended the matches, an average of 21,554 per game.
While Denmark fell to eventual runner-up England in the semi-finals, it must have been the team that warmed most fans' hearts. In their first group game, Denmark lost their talismanic midfielder Christian Eriksen, who suffered a cardiac arrest on the field. The players lost that match, and the next, but ultimately dusted themselves up to go all the way to the semi-finals, all along with the tag of the underdogs heavy on them.
Euro 2020 also brought the world together in a way only sport can. People who have never been to Europe picked sides and stuck with them. Fans became friends. Arguments fostered acquaintances.
With the Euro trophy coming to Rome, theirs was a story of determination and self-belief in a team that even failed to qualify for the 2018 World Cup.
Before the finals, as England sought to end a 55-year trophy drought, Mirror reported that the country was expecting a $3 billion boost in economy from "sale of alcohol, bets and food sales" on July 11. Afcon should see just how much a good tournament can do for the economy!