Deadly year that left world's most powerful shaken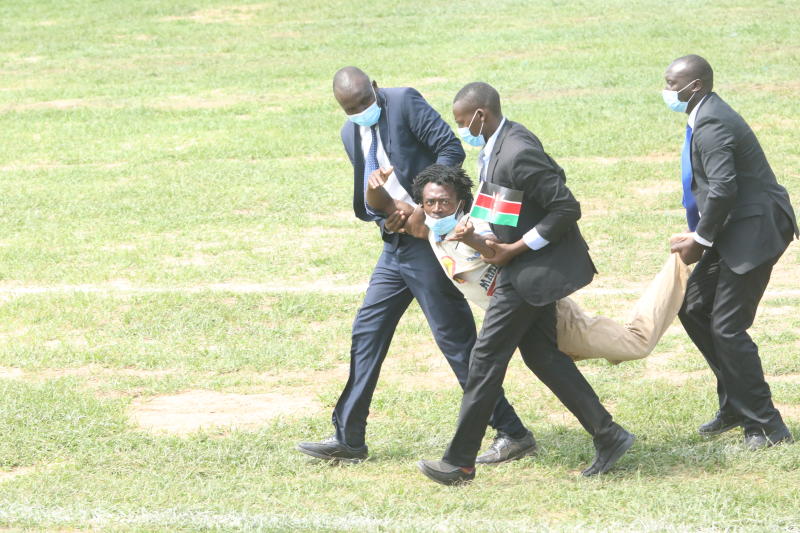 In separate incidents within a month, three men had to be stopped as each tried to reach President Uhuru Kenyatta at public functions.
They may all have been harmless attention seekers. But it hasn't always been the case elsewhere. We revisit the year when security lapses cost lives of two presidents, as a third president and the Pope narrowly cheated death.
A sideshow at this year's Madaraka Day event in Kisumu was a barefooted man running to the VIP dais as President Uhuru Kenyatta read his speech. Presidential guards intercepted him before he could get far.
A week earlier in Nairobi, the presidential motorcade had to abruptly stop when a young man jumped on the middle of the road. He was hurriedly pulled aside. Yet a week earlier a similar incident had happened in Lamu.
The President took the three incidents in stride, and asked his security not to harass the culprits. Ordinarily, they would have been charged with some crime that used to be called "acting in a manner likely to cause a breach of peace" or that sort of thing if it still exists in our books.
But lapses or breaches in presidential security can be fatal. This was the grim reality in 1981.
Honey, I forgot to duck
Only 69 days after he was sworn in, US President Ronald Reagan had a speaking date at the annual White House Correspondents luncheon held at Washington's Hilton Hotel, on March 30, 1981.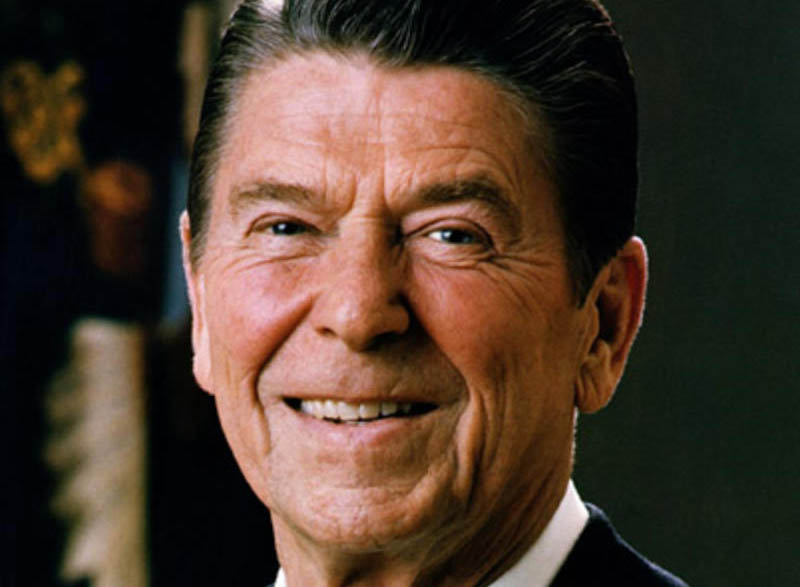 At about 2.30pm he was being escorted to his limousine after the event. A few steps away behind a security rope, the public and journalists waited to catch a glimpse of the new president. Among them was John Hinckley, a youngster with a criminal record and history of mental instability.
As Reagan waved to the crowd, six shots rang out. The last of the bullets ricocheted off the president's limousine, hit Reagan under the left arm, penetrated his lung, and lodged next to the heart.
There was commotion as Secret Service agents ushered Reagan in his limousine and madly sped to the nearby George Washington Hospital as the would-be assassin was subdued.
Recuperating in the operation theatre, Reagan, formerly a movie actor in Hollywood and as humorous as they come, cracked a joke with wife Nancy regarding the shooting. "I am sorry honey, I forgot to duck." And to the operating surgeons he joked: "I hope you're all Republicans," to which one of them, a Democrat, replied to everybody's laughter: "For your sake, Mr President, today we're all Republicans."
Reagan escaped death by less than an inch that the bullet missed his heart. He was discharged on the eleventh day.
He went on to win re-election and is rated as one of the great US presidents in the recent history. Particularly, he is remembered for bullying former communist Soviet Union into submission, and the fall of the Berlin Wall. He once told Soviet leader Mikhail Gorbachev to his face: "Mr President, you must bring down this wall."
Reagan also had a soft spot for journalists whom he often gave leaks on classified information but with caution that when asked where they got it from, they should say it was from "'a source close to the source."
Contrast that with former US President Donald Trump who regarded media as the devil incarnate.
Holy bullet
Pilgrims to the Fatima Catholic sanctuary in Portugal muse about a bullet encased in glass together with an image of Virgin Mary. It was put there by Pope John Paul II. There is a history to it.
May 13, 1981 began as another routine day for the Pope. In the morning, he had a long chat with a French doctor and geneticist Jerome Legeune and his wife. Later they had lunch and the pontiff retired for a siesta.
At about three o'clock the Pope took the traditional ride in an open vehicle to greet pilgrims outside the Saint Peter's Square.
Out of the blue, gun shots rent the air, though the aide next to the Pope said he never heard the sound of gunfire "but saw pigeons at Saint Peter's Square take sudden flight, a bad omen".
Realising the Pope had been hit, guards rushed and lay on top of him fearing more bullets were coming. They were ready to take a bullet to save the man of God.
Doctors reckoned that the pontiff would have died from excessive bleeding had treatment been delayed by a few seconds. The Pope said it was Virgin Mary who had saved him and asked for the bullet that caused him most severe injury. It is this bullet he took to the church in Portugal on his first visit abroad after recovery, and requested it be encased together with an image of Virgin Mary as his way of saying thank you to the Holy Mother. That is why it is called "holy bullet".
The would-be-assassin, a Turk named Mehmet Ali Agca, was sentenced to life imprisonment. The Pope forgave him, referring to him as "my dear brother". Later, he visited him in prison where they had a long private chat.
Years on, the Pope pleaded with Italian authorities that Agca be freed and returned to Turkey. When the pontiff was ailing days before his death in 2005, Agca wrote him a passionate letter, saying he prayed for his quick recovery. He hoped they would meet again in heaven.
Ambush at guest house
On May 30, 1981, Bangladesh President Ziaur Rahman had travelled to the port city of Chittagong in the country's south-east. When it got late, his aides decided he should spend the night at a guest house.
To deflect attention, only eight bodyguards would be with him in the hotel. But somebody alerted a disgruntled army general who quickly organised a "coup" by ordering a few drunken soldiers to raid the hotel and kill the president.
When they got to the hotel, the president opened the door to his room when he heard commotion outside. He was mowed down by machine gun fire together with his bodyguards.
The drunken soldiers took over the airport and the only radio station in the town. They announced they had taken over the government, Hezekiah Ochuka-style. Within hours, loyal soldiers stormed the town and slaughtered them like chicken.
Salute to death
On October 6, 1981, Egyptian President Anwar Sadat was in high spirits, dressed in combat fatigue as he attended a commemorative military victory parade. As a convoy of tanks drove past the dais, four soldiers jumped down, guns at hand. Thinking it was part of the parade, the president stood to take a salute. He was brought down in a hail of bullets. Eleven others died on the spot.
Vice President Hosni Mubarak, who was seated next to the president, had presence of mind to smell danger when the soldiers jumped out. He lay flat on his stomach and escaped with minor injuries.
Oops! In France, while they may not shoot to kill their leaders, irate citizens occasionally "discipline" them with slaps, punches and kicks. On Tuesday, President Emmanuel Macron was slapped on the left cheek by an aggrieved citizen. Former President Nicolas Sarkozy and former Prime Minister Manuel Valls also tasted citizens' wrath with a punch and a kick. It is democracy, French style.