Our security agencies should remain alert to ward off terror threats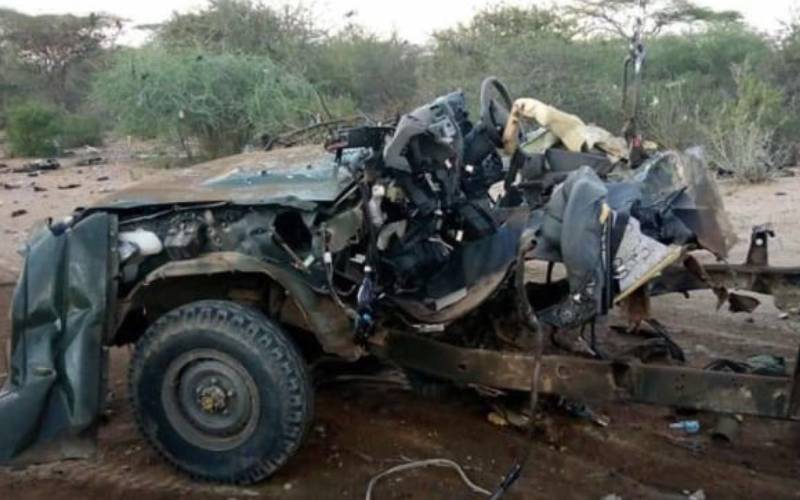 In the recent past, several attacks by Al Shabaab have been reported on Kenyan soil, killing and injuring a number of our security officers.
Last week on Tuesday, three Kenya Defence forces (KDF) soldiers died after their vehicle ran over an improvised explosive device (IED) in Lamu County.
Still last week, five police officers were injured attack in Banisa, Mandera County, after they were ambushed by terrorists. Three weeks ago, two people were killed in Lamu East after their vehicle ran over an IED.
These are unfortunate incidents but, not at all surprising because the threat of terrorism hangs over our heads every day. Indeed, the attacks serve as a reminder that the lawless miscreants are still a threat to our peace and tranquility. Most importantly, however, the attacks are a reminder to security agencies to heighten their vigilance.
There is no doubt that our men and women in uniform have been on top of things. This is attested by the fact that in the past months, we have witnessed fewer terrorist attacks. Lamu, where the deadly attack took place last week, is now much safer compared to months ago when the miscreants used to ride roughshod over the residents from their Boni Forest hideouts.
Fewer cases of terrorism have been reported in Mandera too since Governor Ali Roba complained in January that Al Shabaab had taken charge of parts of the county.
However, their efforts and sacrifice are most of the time overshadowed by political noise that has become our way of life. Soldiers and police officers need all our support to banish terrorism. They need modern weapons and technology to deal with this threat. In that regard, the launch last week by the President of KDF operational vehicles and machinery was laudable.
But while the government strives to keep our security officers well equipped, it is the responsibility of each and every Kenyan to aid them to win this war. Most terrorist attacks have been neutralised following tip-offs by members of the public.
Finally, Kenya and Somali authorities should be careful to avoid re-energising Al Shabaab with their recurrent tiffs.