A car was left on a busy Naivasha road, police are waiting for suspect to show up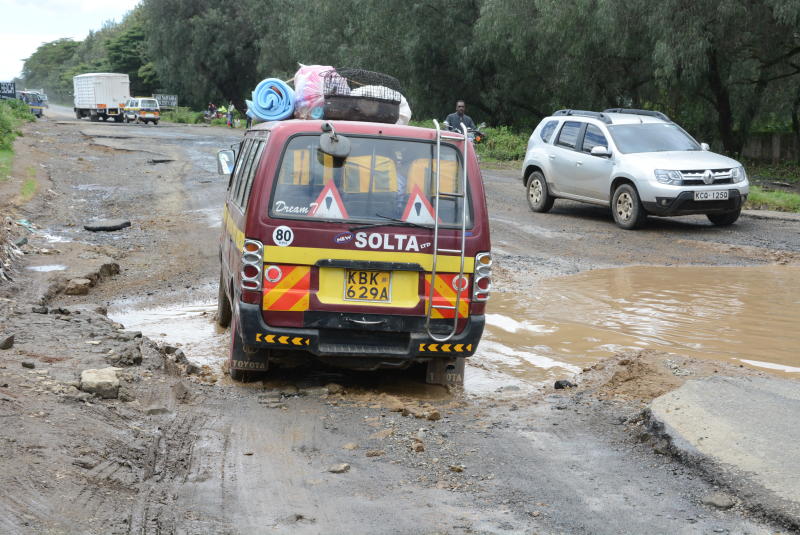 Motorists on a busy road in Naivasha were met with a strange phenomenon: a stationary SUV smack in the middle of the road.
Turned out it had been abandoned by its driver after the vehicle developed a mechanical problem. No effort was made to push it off the road, or call for evacuation. The driver simply hopped into a friend's car and moved on because, apparently, a party was in the offing.
One would have expected the police to ask tough questions: did the driver have a licence? Was he inebriated? What does the law say about obstruction? Instead, Naivasha police chief Adan Hasan was quoted as saying he found the incident "comical", and that the father of the said driver "was taken aback" and that the incident "has really disturbed his family."
Let's review the scenario and imagine that a matatu had broken down in the same locality and its crew disappeared to the nearest den for a gulp of one of those lethal concoctions made in Naivasha.
Would the police be waiting for the errant driver to show up and "record a statement," or he would have been hounded down the valleys and rivers, and hauled to court in cuffs, muddied and still inebriated, with a few dents to the face? That would be their way of illustrating the long arm of the law can reach those hellbent on jeopardising public safety.
Now that police are reformed, it'd be fair and right to extend similar courtesies to matatu drivers.