Jubilee should own up to its blunders and seek solutions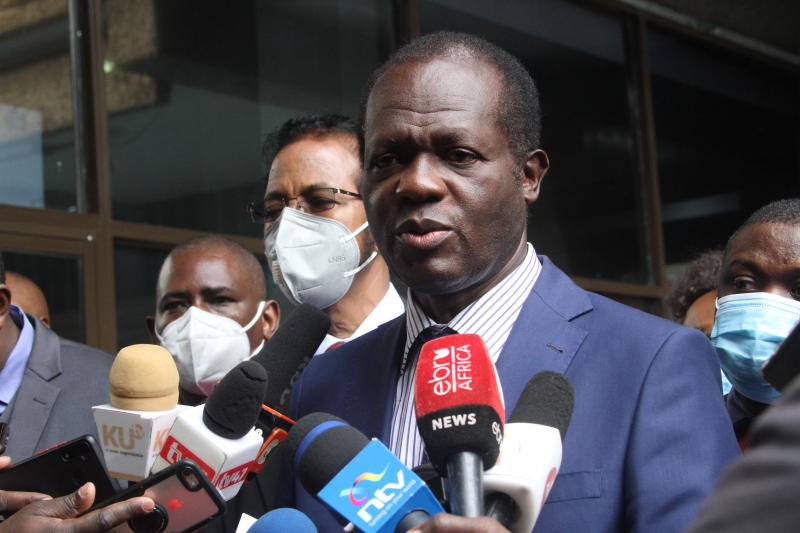 It is said that the first steps alcoholics take towards recovery is to admit that they have a problem.
Until they do so, they cannot stop drinking. They will use every conceivable excuse to not only indulge in their favourite tipple but also to blame others for their alcohol-fuelled misdeeds.
And so it is with Kenya's tanking economy; that it is everything and everyone else's fault but the Jubilee administrations.
What nerve! What gall! When an apology should have been forthcoming for the parlous straits that it has subjected Kenyans to, it contrives sophist explanations that attempt to absolve it from blame.
For instance, top officials at Treasury and the Central Bank of Kenya have cast aspersions on the high unemployment numbers given by employers. They have called them, "false" and said, "reported downturns in manufacturing and unemployment may have been overstated". Yet key indicators point to a flagging economy. The Nairobi Securities Exchange recently posted the largest weekly loss since the start of the year. Market capitalisation reduced by a whopping Sh89.38 billion. Private sector activity has expanded at its slowest pace in months due to a cash crunch that has hit consumer spending. Falsified figures? I think not!
Or that Covid-19 is responsible for the government's heavy indebtedness when everyone knows that the government was already broke a year ago. And that the pandemic only revealed the deplorable state services were in, particularly public health services.
Or that the government loses Sh2 billion to mysterious thieves every day. This beggars belief, especially in light of the fact that Kenya has a Police Service with a sophisticated investigative arm. The kind of money touted as stolen is not chump change. There should have been a forensic trail as wide as a superhighway that, by now, should have led to the apprehension, charging and conviction of at least a few of these brazen thieves. Nada! Only silence that suggests either complicity or negligence bordering on criminality.
These sort of specious excuses create a well of resentment. Such resentment finds expression in popular anger such as that seen when over 200,000 Kenyans petitioned the International Monetary Fund (IMF) to withhold further loans to Kenya. The petition may not have been material to the decision to disburse much needed funds to the Jubilee administration. But it was a warning shot across the bow; a definitive statement to the effect that going forward, it will no longer be possible to insult the collective intelligence of Kenyans.
Take a quick survey and help us improve our website!
Take a survey
The government has launched a crackdown on activists questioning IMF loans. Several of them have been charged in courts of law with a litany of offences. But kneecapping dissent will not hold sway in a dispensation of heightened consciousness of fundamental rights and freedoms. Certainly not when the constitution guarantees them. Which is why the Jubilee administration would be well advised to own up to its blunders and to start an honest conversation on the way out of onerous public debt.
Such a conversation should not only entail a discussion of when the rain started beating Kenyans, but also how to stop that rain altogether for the sake of posterity. The petition to the IMF is not a wake-up call to the Jubilee administration. The alarm bell has been ringing for the past eight years, but they have kept hitting the snooze button. Can they admit that they need help in getting up from their stupour?
Mr Khafafa is a public policy analyst