Arrest people behind theft of free primary education funds
EDITORIAL
By Editorial | Apr 8th 2021 | 2 min read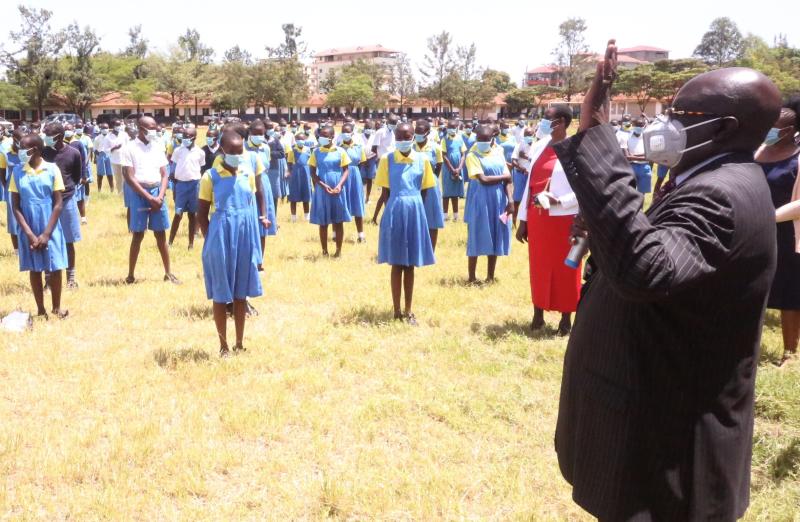 The government could have lost billions of shillings to cartels that have manipulated the Free Primary Education programme (FPE) to their benefit.
According to Education Cabinet Secretary George Magoha, head teachers working in cahoots with corrupt education officials inflated the actual number of primary school students to fraudulently get money from FPE through which the government disburses capitation funds to individual schools based on the number of learners they have.
While the actual number of learners in primary schools is 8.47 million, the Task Force on the Implementation of the Competency-Based Curriculum discovered last year that the figure had been inflated to nine million, bringing the number of ghost learners to 529,997.
That discovery has saved the government Sh752,594,740. A report by the Public Accounts Committee of Parliament for the 2017/2018 period revealed that a clerical officer at the Directorate of Education in Kakamega created a fictitious school called Mundeku Secondary and pocketed over Sh11 million from the Ministry of Education.
This is symptomatic of greater rot within the Ministry of Education that calls for deeper investigations as demanded by some legislators. The introduction of the National Education Management Information System (Nemis) in 2017 should have sealed loopholes used by those who chase easy money, but it has not.
The rollout of FPE in 2003 sought to encourage enrollment in primary schools in line with the government's pledge to end illiteracy. However, like many other noble undertakings that have seemingly gone to the dogs, FPE appears to have been manipulated to benefit a few unscrupulous individuals operating within the government.
The first problem with FPE became apparent in 2009 when an audit revealed several irregularities, among them, the fact that textbooks worth Sh1.7 billion had gone missing, yet money for them had been set aside. We cannot continue losing public money to a handful of people who appear immune to prosecution, which is why the government must act now and arrest perpetrators of this heinous crime.
The FPE money lost to the cartels would have been enough to improve infrastructure in schools. That would have gone a long way in easing the social distancing headache forced on many schools by the Covid-19 pandemic.