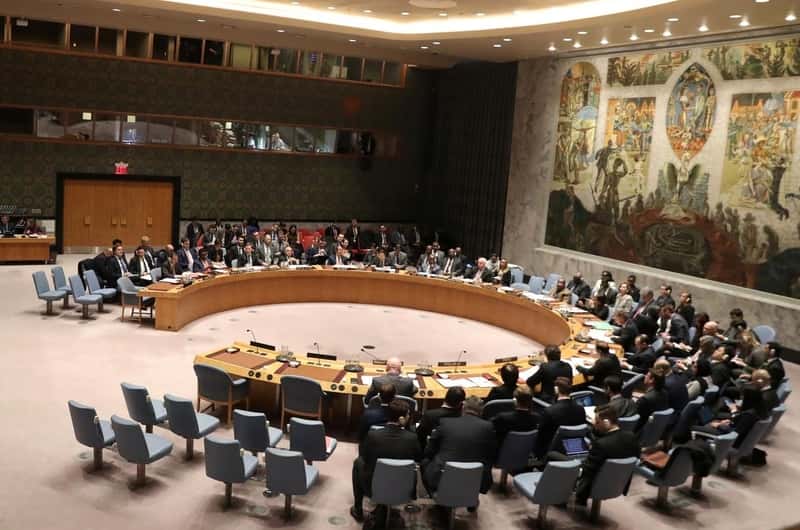 Monday was a day of pride for Kenyans across the world. It was the day Kenya's Ambassador and Permanent Representative to the United Nations (UN) in New York, Ambassador Martin Kimani planted our national flag outside the United Nations Security Council (UNSC).
This was the culmination of a long journey that saw Kenya campaigning and lobbying across Africa and beyond for UNSC non-permanent member seat for Africa.
After a heated election, Kenya was declared the winner after bagging 129 votes against its closest opponent Djibouti which got 62.
Notably, Kenya's campaign was based on a 10-point agenda — building bridges; peacekeeping and support operations; regional peace and security; countering terrorism and prevention of extremism; women, peace and security; youth empowerment; humanitarian action; justice, human rights and democracy; environment and climate change; and sustainable development goals.
Read More
These aspirations are in line with the UNSC's primary responsibility for the maintenance of international peace and security, and they ought to be pursued aggressively.
If Kenya behaves better at UNSC than our politicians who are known for putting their campaign pledges on the back burner immediately they assume office, it has a chance to help bolster peace and stability in Africa and beyond.
While as a non-permanent member, Kenya lacks the vast powers bestowed upon the five permanent members of the Security Council, it will still be capable of influencing outcomes at UNSC and advancing matters that it deems of great importance.
We therefore expect Kenya to use this important position to speak loudly about the intractable conflicts in Africa including Somalia, which was triggered by the 1991 ouster of President Siad Barre.
It should also seek to find lasting peace in Libya, South Sudan, Democratic Republic of Congo and Central African Republic, among others. It should also seek for solutions to the other many conflicts outside Africa.
Terrorism, an increasing threat in different parts of the continent, including our country, should also be high on Kenya's agenda at the UNSC. In addition, Kenya should also push to bring to an end to the shameful theft of Africa's resources — minerals, timber and wildlife, among others — by Western and Asian countries that has fueled or threatens to fuel conflicts on the continent.
There is clearly a lot that Kenya can do to make Africa and the world a better place.
Kenya should show Africa and the world that they made the right choice by giving it this coveted position.
It must walk the talk on its campaign pledges.