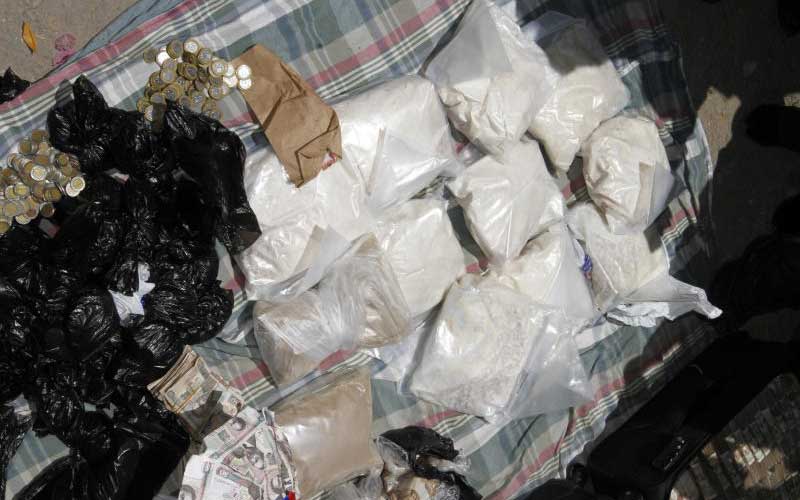 The Narcotic Drugs and Psychotropic Substances Control (Amendment) Bill 2020 has created quite a buzz if media stories and online debates are anything to go by. From the onset, it is important to reiterate that the Bill appears to be the magic bullet that will address the supply chain with regard to narcotics and psychotropic substances.
For the longest time, there has been a general feeling that the current law, which was enacted in 1994, has mainly focused on drug users as opposed to the 'big boys' involved in this illegal trade.
In August 2014, President Uhuru Kenyatta oversaw the State Department of Interior and Coordination of National Government detonate a yacht — Baby Iris — which was intercepted with narcotics worth Sh22 million. In 2018 alone, 1.5 tonnes of heroin were seized in Kenya, making it one of the countries that seized the largest quantity of heroin according to the World Drug Report 2019. If these statistics are not scary enough, there is the outright effect drugs have had in society, especially among the youth. No one would deny that they have not been affected by the menace in one way or the other.
It has been observed that drug traffickers not only target youth as young as 15 years to work as conduits, but they also turn them into users of narcotic drugs and psychotropic substances, thereby impairing their potential to be responsible citizens as the youth's pursuit of education is interfered with. The adverse health impacts of drugs on the youth also impair their health and ability to be fully functional members of society.
Part of the integral efforts to combating narcotic drugs and psychotropic substances lie within the existing legal frameworks.
Read More
The Narcotic Drugs and Psychotropic Substances (Control) Act No. 4 of 1994 has been seen to contain gaps and challenges that have heralded the amendments being sought through this new Bill. For instance, penalties imposed under the current law are rather lenient and as a result, drug traffickers pay little fines and continue with their illicit activities.
The fines and imprisonment currently imposed on convicted persons are informed by the market value of the drugs. This is difficult to sustain given that the prices keep changing, hence the sentences continue to be varied. Due to the uncertainty of the sentences prescribed under the existing regulations, statistics show that in 12 years (between 2007 and 2019), 2,480 cases were filed at the High Court. These were convicted persons who successfully appealed against the fines and imprisonment sentences that the Magistrates' Courts imposed on them.
Another gap that has necessitated the review of the Narcotic Drugs and Psychotropic Substances Control Act, 1994 is the realisation that it does not have specific provisions punishing law enforcement officers committing offences related to drug trafficking, which has become a global concern. The amendment for this section clearly defines a law enforcement officer and prescribes offences for those among them who aid or collude with persons suspected of committing offences under the law.
Exit points
The amendment proposes that any enforcement officer who colludes with any person suspected of committing an offence under the Act, commits an offense punishable by a fine of not less than twenty million shillings and imprisonment for a term of not less than 20 years.
Discussions towards a further review of the term 'enforcement officer' are being discussed so as to broaden it to read 'public officers' since the latter will cater for officers who work at various entry and exit points within the Country and other officers who assist in the trafficking of narcotics.
There are various other amendments proposed in the Bill that are basically aimed at sealing all existing loopholes within the laws used to try and convict drug traffickers.
It is important to appreciate the fact that those who engage in such activities do not do so blindly and are thus always re-inventing themselves and their methods.
While Kenya's approach to this issue is commendable, it is also critical to ensure that we always remain vigilant and alert so that we are always a step ahead of the traffickers and their associates. This way, we shall manage to effortlessly strengthen those sections of the law which might be exploited by such people.
Mr Mwangi is Corporate Communications Manager, National Authority for the Campaign Against Alcohol and Drug Abuse