BBI and hustler nation fight for hearts, minds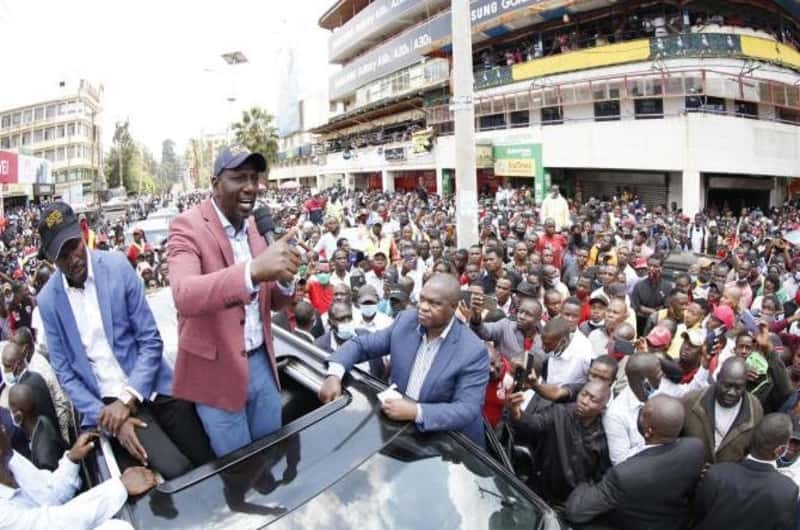 Writing in the Journal of Democracy in 2008, Michael Chege, a Kenyan scholar based in the US, observed that President Mwai Kibaki's PNU had failed to neutralise Raila Odinga's Orange Democratic Movement's (ODM) alluring message.
"The ODM," he wrote, "was appealing to people's hearts with passionate reminders of economic exclusion, while the Party of National Unity (PNU) was appealing to their minds with dry statistics depicting a promising economic future."
Mind or hearts, this is what ultimately made the difference in the heated 2007 presidential race. Try as much as he did, President Kibaki's message could not rise above the din of ODM's noise. By many accounts, that election was Mr Odinga's to lose.
Despite turning around the economy from 2 per cent to 7 per cent per annum of GDP growth, Kibaki faced a mighty push back from an Opposition that constantly accused his administration of hogging the national cake and planting and watering the tree of ethnic antagonism and corruption.
President Uhuru Kenyatta seemingly finds himself in the same spot Kibaki found himself 16 years ago, as he seeks to rally the country to change the 2010 Constitution through the Building Bridges Initiative.
He may have the consolation that at least this time, he has Raila on his side. But then he seems to have a huge mountain to climb - a restive public that is suspicious his intentions are not solely altruistic and are only meant to perpetuate his (and his friends') grip on power.
What happened at Bomas on Monday during the final launch of the BBI report was a glimpse of many things: It presented the country with both promise and peril. Promise because we saw those with divergent views air them freely. Peril because we saw others exhibit intolerance at those expressing divergent views. Be that as it may, the issues canvassed by both sides ought to be considered seriously, if at all, to avoid reducing everything into a vicious battle of two sides - a battle of hearts and minds.
The dichotomy being created is a BBI and Hustler Nation. BBI speaks to the mind; the Hustler Nation narrative speaks to the heart. "Dry statistics" versus "Passionate reminders of economic exclusion".
BBI is fashioned as a document to cure our exclusionist politics by putting an end to the winner-takes-it-all mantra, but with little concrete explanation about how that will happen. Its proponents sell it as the answer to cronyism, state capture and widespread marginalisation and deep-seated tribalism.
Those who are against it say it is all style and no substance. The widespread feeling that our politics has been hijacked by self-centred politicians, wheeler-dealers and "tenderpreneurs" hellbent to redraw the political map to their own selfish ends motivates the Hustler Nation. That they are convinced the ruling elite is up to some mischief (as usual), is not farfetched and merits serious consideration.
To the moderates, BBI is good ingredients cooked badly. The moderates feel that the problem really is not the law. That the problem is that the law has been subverted to benefit a select few. The problem is that the moderates do not constitute a larger portion and that increases the danger that the next steps will polarise the country as the contest is reduced to one between two strongly opposed sides. Two powerful forces grinding against each other.
So what to do to avoid another 2005 moment? I am afraid the window to push for a compromise is shutting. The trouble is, no one wants to forfeit their strong-held views for a compromise that is for the common good.
It falls on President Uhuru Kenyatta and his co-principal Raila Odinga and to an extent Deputy President William Ruto to take cognisance of the prevailing situation and call their troops to order, at least for a compromise.
After all, compromise is the hallmark of democracy. Democracy thrives when everyone feels that they have a stake in it. The absence of that leads contestants to resort to undemocratic means of expression and that could include illegal means like violence and chaos. By all means, we should avoid such an eventuality.
My prayer and hope is that we come to the realisation that the beauty of our country, our people; our culture and art and our literature and our music transcends the bipolar poles of BBI and Hustler Nation.
Mr Guleid is the CEO, Frontier Counties Development Council [email protected]