Mashujaa Day should herald a new beginning for Kenya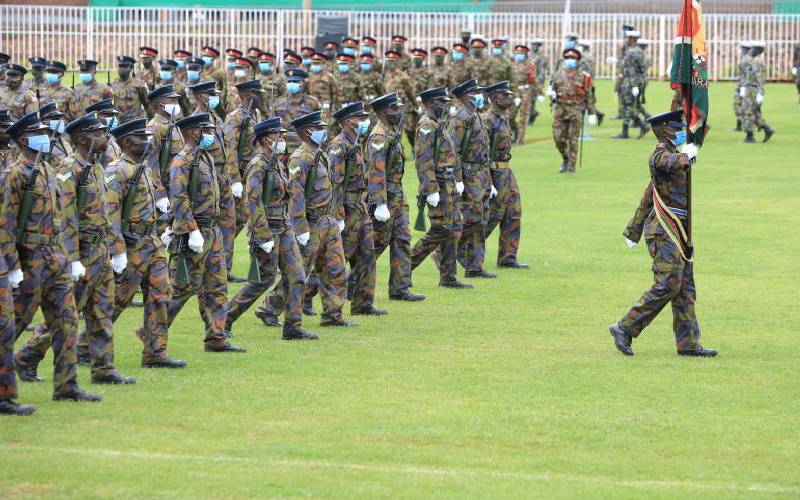 Today, we celebrate Mashujaa Day. But unlike previous occasions in which there was pomp, today's celebration is likely to go largely unnoticed because of the confusion and devastation wrought on citizens by Covid-19. By Friday last week, Covid-19 had claimed 813 lives in Kenya.
On Mashujaa Day, we celebrate and acknowledge the sacrifices made by the heroes of our independence struggle. For their sacrifice, we are better off; we run our own affairs without outsiders threatening us with whips and guns. But we can scale even greater heights if all our leaders put their minds to it.
Unfortunately, recent events have turned our political arena into a theatre of the absurd where leaders rejoice in scoring off each other at the expense of development.
Kenyans have a resilience that, if fully harnessed, would put our country on the same footing with the Asian Tigers whose meteoric rise in just five decades as a result of focused leadership is impressive.
By the time Kenya got its independence in 1964, it was at par with Singapore, but we cannot hold a candle to it today. Clearly, this calls for introspection to determine where the rain started to beat us. Today, more than ever before, we need a leadership that can put Kenya back on track after Covid-19 derailed it. Kenyans are struggling under a high cost of living; they are living from hand to mouth after the pandemic caused job losses, smashed our economy and generally took money away from the people who daily have to struggle to put a single meal on the table. Despite efforts to stem the tide of corruption, it remains the single most debilitating vice that requires more than public pronouncements and threats from the Executive and anti-corruption agencies to contain.
Our forefathers must be turning in their graves at the extent of ethnic divide in the country. The worst part is that ethnic polarisation is being encouraged and perpetrated by elected leaders.
Educated but jobless youth are crying for help. They want leaders they can turn to for help, but all they face is gloom after their leaders abandoned them in their quest to feather their own nests.
This must change. Today's Mashujaa Day should mark the turning point at which our leaders see the bigger picture and act. They should move away from the current selfish political grandstanding that impedes development and stokes animosity.