Remove corrupt officers from the Judiciary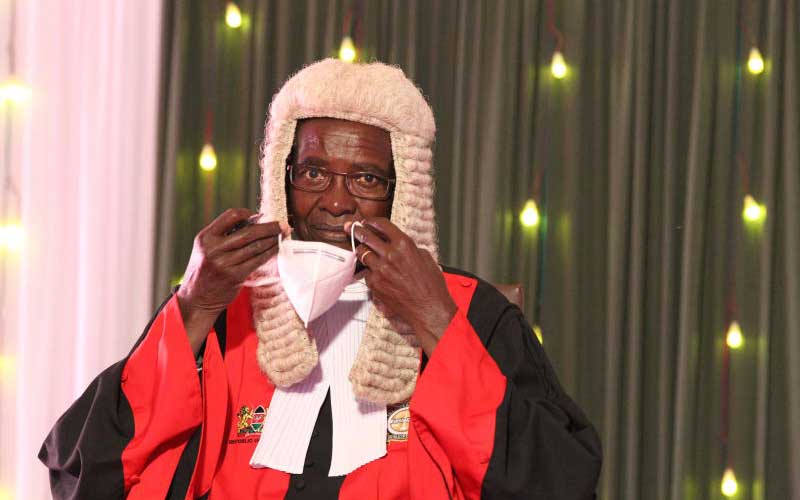 Chief Justice David Maraga (pictured) has released a state of the Judiciary report that is a serious indictment on the institution.
A survey conducted by the Judiciary in 2019 has listed Malindi Court as the most corrupt Appeals Court in the country, while the Kitale Court took the dubious reputation of having the highest number of rent seekers.
A section of those interviewed also said they had been asked for bribes at the Supreme Court, the highest court in the land.
Yet despite this, there is a general consensus among the public that corruption in the corridors of justice has markedly gone down.
In 2003, for instance, a report handed over to Chief Justice Evan Gicheru by the Integrity and Anti-Corruption Committee tabled findings that revealed five out of the nine Court of Appeal judges were corrupt. At the High Court, 18 out of 36 judges were deemed corrupt while 82 out of the 254 magistrates were declared corrupt. In 2018, President Uhuru Kenyatta had to appoint a commission to investigate judges accused of corruption.
This state of affairs is not only demeaning to the justice system, but also an embarrassment to the country. A judicial system steeped in corrupt practices inspires little hope, if any, that seekers of justice will have equity served.
When people seek the courts' intervention, it is on the presumption that legal officers are virtuous and above reproach like Caesar's wife. Holders of such hallowed offices must be clean individuals able to command public respect and trust. Chief Justice Maraga must take the bull by the horns and sanitise the Judiciary by purging it of magistrates and judges who bring disrepute to it.