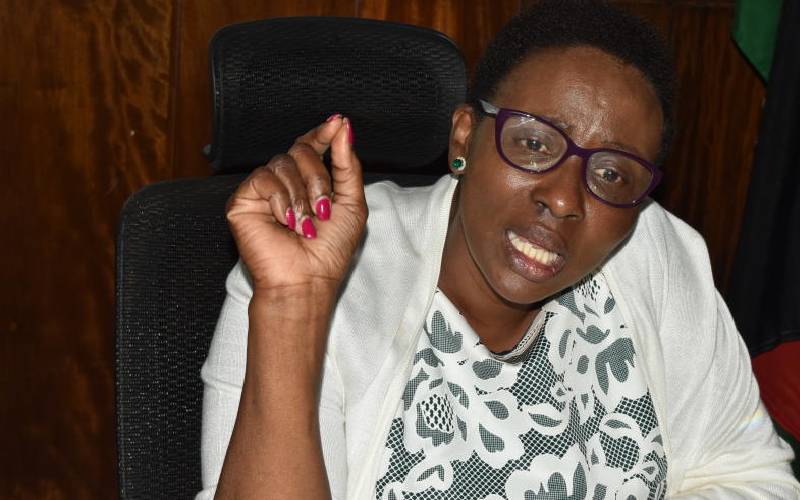 Nairobi County Assembly Speaker Beatrice Elachi (pictured) resigned on Monday. Her resignation is the second high ranking from the county after that of Deputy Governor Polycarp Igathe in January 2018.
To date, the office left vacant by Igathe has not been filled, as Governor Mike Sonko keeps procrastinating over naming a deputy.
Read More
Elachi quits at a time the reputation of the county government is being dragged through mud by incessant squabbles that pit factions of Members of County Assembly against each other. In particular, there are factions that support and oppose Governor Sonko and Elachi.
Two years ago MCAs ganged up to impeach Elachi. She, however, sought the court's intervention and luckily was reinstated, but lingering animosity among MCA's had seen her lined up for a second impeachment.
Elachi's resignation is commendable. Differences with Sonko over operational procedures and the mistrust most MCAs harbored against her had made it impossible for her to execute her duties to the maximum.
Constant squabbles with MCAs lowered her standing in the eyes of the public, especially after having earlier acquainted herself with leadership by being Member of the National Assembly and Senator. The 2019 physical fight with ward reps, in which she was accused of throwing pepper in an MCA's eyes, marked a very low point in her career.
With Elachi's presence as Speaker no longer a catalyst in Nairobi's political wrangling, the expectation is that the entire county leadership will sober up and do what it was elected to do. Pooling resources to work with the Nairobi Metropolitan Services will deliver services to Nairobi people.