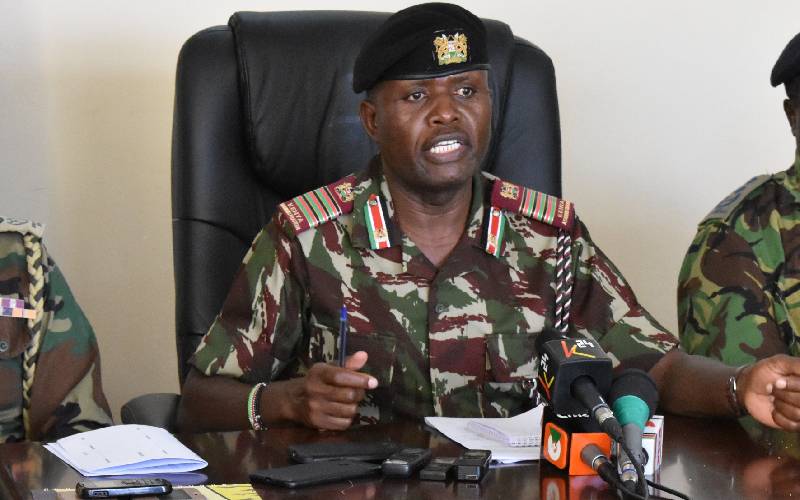 Fresh ethnic clashes in Njoro and Molo sub-counties of Nakuru have claimed five lives. The clashes began on Tuesday last week, threatening to get out of hand before Nakuru Governor Lee Kinyanjui imposed a five-day, 6pm to 7am curfew in the affected areas of Njoro, Mau Narok and Elburgon.
Besides the fatalities, at least 83 people were injured while 198 houses were torched in the madness that has gripped the county at a time we are confronted with the threat of Covid-19. According to Rift Valley Regional Commissioner George Natembeya, an assistant chief and some local politicians suspected of instigating the violence have been arrested, pending arraignment.
The expansive Rift Valley is susceptible to tribal clashes at the flimsiest excuse. In May, for instance, six people lost their lives while 13 others got injured in tribal clashes in Narok. Then, as now, politicians were blamed for fuelling violence.
In both instances, Mr Natembeya has never hesitated to declare disciplinary action will be taken against the politicians. Unfortunately, his threats have not diminished the volatility in some of the areas, and no politician is known to have been punished for his or her role in the perennial violence.
This situation cannot be left to continue unchecked. The government has a duty to protect property and lives and should get into action. It is morally wrong for politicians to subject law-abiding citizens to misery and uncertainty in their pursuit of selfish interests.
In the spirit of the Building Bridges Initiative, a lasting solution to border skirmishes in the Rift Valley and other areas should be found.