Counties should build bridges on risky rivers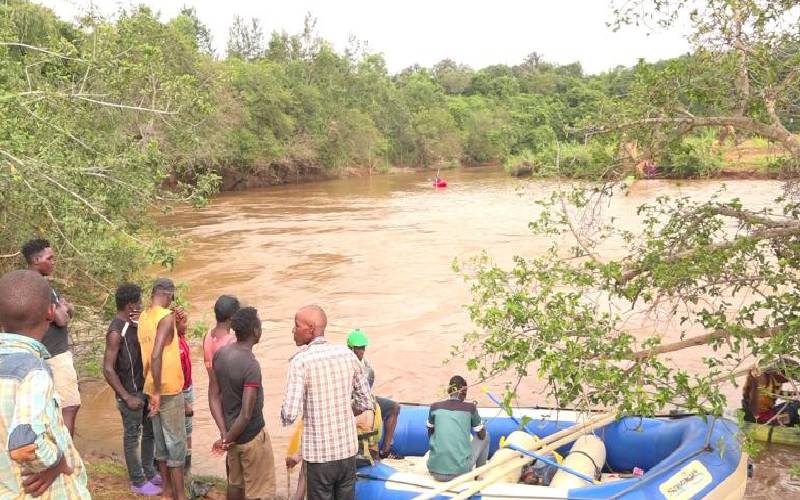 Last week, a teacher and his two sons drowned in Sagana River, Kirinyaga County after their canoe capsized.
Over the years, the river has claimed hundreds of lives, either through crocodile and hippopotamus attacks or when boats and canoes capsize. Pleas from residents who are compelled to cross the river in risky canoes on a daily basis, have failed to register with leaders in the region. The mounting death toll has not elicited positive reactions from leaders besides platitudes.
This must change for the better. Sagana River, just like rivers Nzoia and Tana, meanders through several counties. Both rivers have been in the news for the devastation they cause during the rainy seasons. Today, most people who live along the banks of River Nzoia and Tana are trying to rebuild their houses after the water levels subsided.
County governments have often lambasted the national government over delays in releasing development funds, yet most appear to have their priorities wrong. While roads are critical to any economic activity, it is irresponsible of county governments in which perennial deaths from drowning occur, to fail to erect bridges for ease of movement.
On either side of Sagana River are Kirinyaga and Murang'a counties, which demands that the two county governments pool resources to build bridges and reduce river fatalities. Rickety boats and canoes are a danger to citizens, a danger that can only be precluded by building bridges.
River Nzoia flows through Bungoma and Siaya counties. In this case, individual counties must take responsibility to ensure no more lives are lost due to lack of safe bridges.