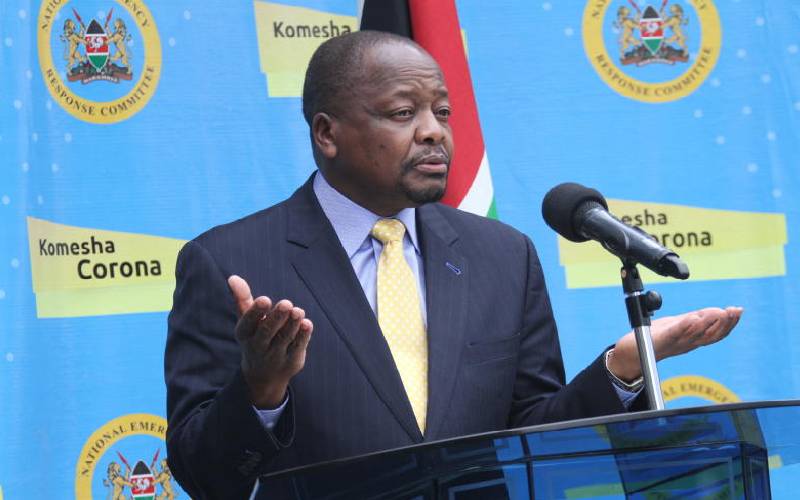 Kenya is navigating extremely rough terrain. The Covid-19 pandemic has turned our lives upside down. The number of people with the novel coronavirus has surpassed 6,000. The number of those who have succumbed to the disease so far stands at 143.
In addition, the disease has wounded our economy, which experts warn is hurtling towards a recession, the first one in 20 years. A number of businesses have slowed down and others have been shattered by Covid-19. Many people have been rendered jobless and thousands of families cannot afford to put food on the table. Apprehension and desperation are in the air across the country. The future looks anything but bright.
The government has not been spared. Tax revenues have gone down and the trend is unlikely to change soon. This at a time when it needs a lot of money to enable it battle the disease and bail out Kenyans in distress. The government, just like many, is in a financial fix.
Perhaps that is why the National Treasury CS Ukur Yatani plans to shave off Sh46 billion from the county governments' allocation of Sh374.4 billion.
Read More
But the governors are not amused. Which is expected because the devolved units are also under pressure to step up the war against the virus while also delivering other vital services.
Due to financial distress, some county governments have been unable to pay their employees, including health workers, some of whom have now threatened to down tools.
However, the truth of the matter is that circumstances are different, and governors should manage their expectations within the confines of the limitations brought about by the coronavirus. Mr Yatani's crime was perhaps his failure to explain his decision to governors, although some time back, he warned everybody to prepare to tighten their belts.
The government can only spend what it has. Governors must accept we have a serious situation on our hands over which we have no control. The national government's efforts to contain the spread of coronavirus, even as it cushions the needy in society through weekly stipends, have eaten into the budget.
Governors should appreciate this because even greater economies have reduced their expenditure. There is need to cut down on allowances, especially entertainment, sitting and travel to cover any shortfall in their budgets.
Moreover, there are development projects that can be put on hold until the situation stabilises and our economic status improves. That's what both levels of government should do. They must spend every coin diligently.