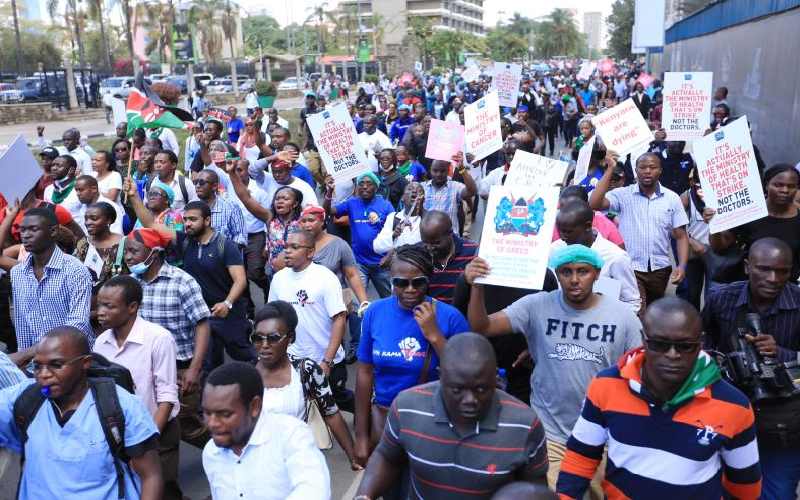 Kenyans expected an improvement in service delivery after some functions were devolved in 2014. But while some of the devolved functions have registered impressive outcomes, health has always been problematic.
Industrial action by health workers has become the norm rather than the exception in many counties.
The bone of contention has always been poor remuneration, lack of promotions, delayed payment of salaries, poor working conditions and procrastination in implementing a 2017 Comprehensive Bargaining Agreement that was reached after medical staff went on strike for 100 days. The frequency of strikes by medical staff seems to suggest that counties are not up to the task of managing this very crucial sector.
Five counties have so far not paid health workers their May salaries, notwithstanding that such payment was factored into the budget, hence, should not provide grounds for industrial action. The counties have been put on notice by the Kenya Medical Practitioners and Dentists Board that the aggrieved workers will down their tools if they will not have received their combined May and June salaries by July 5, 2020.
Health workers have persistently called for medical services to revert to the national government, or that a Health Service Commission, which they believe will be better placed to address their grievances, be actualised. That process should be speeded up.
It is imprudent to antagonise health workers, especially now that their services are needed most due to the threat posed by Covid-19.
Many health workers have put their lives at risk while taking care of Covid-19 patients and therefore deserve better treatment. Governors, being custodians of the people, should know better.