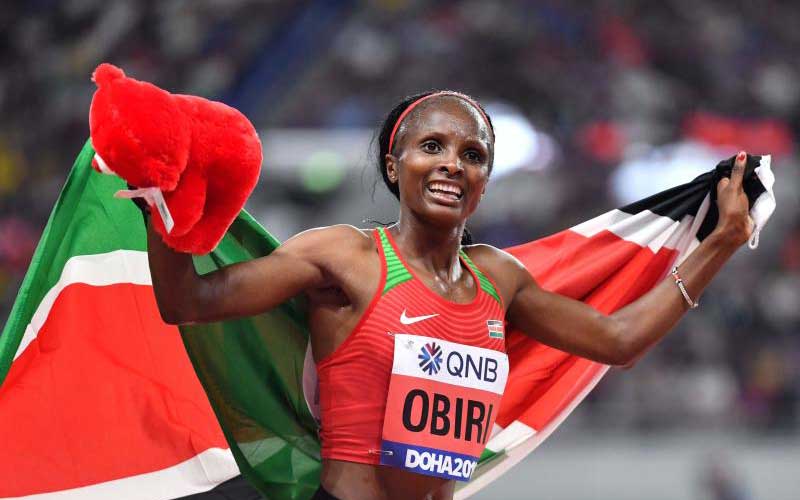 The writing has been on the wall for months now. The world was waiting for Kenya's word on a possibility that the Tokyo Olympic Games will go on as planned. Already, Australia have asked their athletes preparing for the games to wait and see as concerns on the disease keep sending shock waves across the globe. Worryingly, in less than two months, the virus has been detected in 47 countries. There has been heated debate on Kenyan government's seriousness after 239 passengers aboard a Chinese flight were cleared at the Jomo Kenyatta International Airport. It raises eyebrows on our authorities' alertness to the outbreak. But yesterday, some top Kenyan athletes allayed fears over the spread of the virus. World champions Hellen Obiri and Timothy Cheruiyot said they fear the games would be interfered. Athletes, who have invested a lot in training and preparation for the summer games, must be worried. The government, through relevant ministries should put in place stringent measures, including screening to ensure the virus does not find its way here. We are lined up to host the World Athletics Continental Tour (May 2), Kenya Open Golf tournament, a European Tour on March 12-15, World Rally Championships on July 19 and World Under 20 Athletics Championships on July 7-12. The government must therefore take the current situation seriously. Our athletes and relevant authorities must be trained on how to avoid the virus. Tomorrow, more than 10 athletes will line up at Tokyo Marathon, where the usual mass participation event was cancelled due to the disease. Only elite runners and wheelchair athletes will compete.
SEE ALSO: Covid-19 changes that could last long-term
For this reason, panic has been growing over the coronavirus outbreak in Japan where more than 400 cases have been confirmed. But the International Olympic Committee has maintained that the games will go on in Tokyo as planned. Such remarks serve as a sigh of relief for Kenyan athletes, who felt not adequately protected. This however sounds unrealistic given the viral outbreak in many other countries. While we pray to God to save us, let's embrace a wait-and-see move like Australia.