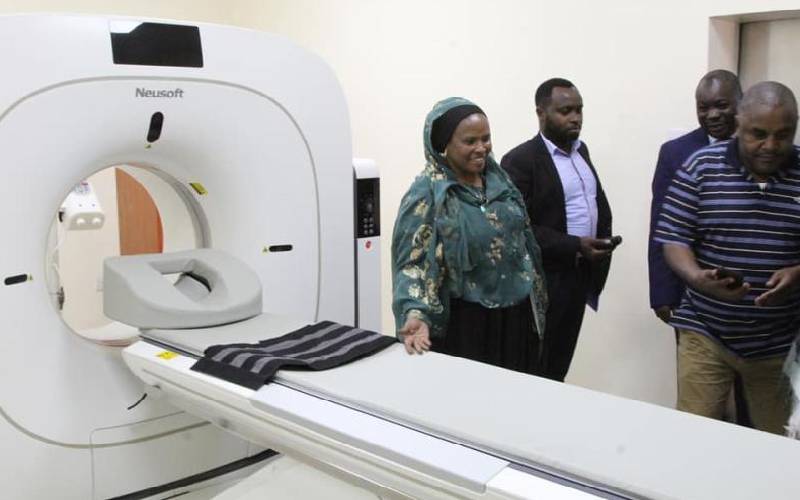 In 2013, the government came up with the Sh38 billion Managed Equipment Services (MES) project. The rationale behind it was to revolutionalise the medical sector.
Through this project, the government provided two hospitals in each of the 47 counties with dialysis and cancer diagnostic machines. Additionally, Intensive Care Units in these hospitals acquired ultra-modern machines.
Read More
Counties, while still in their nascent stages, found it hard to manage the partially devolved health function. Referral cases to Kenyatta National Hospital (KNH) from counties meant that KNH could barely cope.
Something needed to be done, and the answer was MES. But just like many other State projects, MES has been hit by allegations of graft. The Senate is investigating claims that some Health ministry officials colluded with the supplier of MES to alter the provisions of the Sh4.9 billion leasing contract to the disadvantage of the government.
As a result of the alterations, the contract was cancelled, but that exposes the government to a Sh3.7 billion loss should the company involved lodge a breach of contract suit.
This should concern the Kenyan taxpayer, especially when viewed against the loss of Sh1.4 billion that the government paid in 2014 after a successful suit by two Anglo Leasing companies in the scandal that bears the same name. Anglo Leasing was a contract signed between the Kenyan government and British firm Anglo Leasing for the upgrading of Kenya's passport printing system.
MES should never have been left to go the same way. Sadly, that could be the case. Ideally, this project should have been maximised to strengthen medical services within the counties.
Functional, fully equipped county hospitals would not only have taken the pressure off KNH, they would have drastically reduced the cost of medical care for patients.
While some county hospitals have made good use of the machines supplied to them under the MES arrangement, a majority of the health institutions are still grappling with a number of operational issues. In some, the machines are lying idle for lack of qualified personnel to operate them.
In other counties, some of the machines have broken down and have not been repaired for lack of spares and specialised manpower to service them. Such happenings only go to show the government did not care much beyond acquisition of the equipment.
Given the sensitivity of contracts and penalties that accrue from cancellation by one party, officers responsible for the alterations in the MES contract that resulted in its cancellation should be prosecuted. We should not allow impunity to expose the country to huge financial losses while a few individuals satisfy their greed.