Drivers who cause snarl-ups shouldn't go scot-free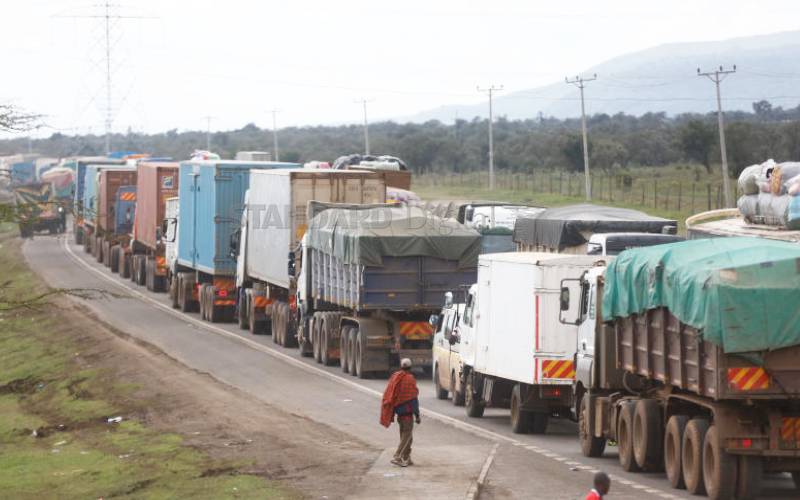 On Friday, we complained here about mannerless motorists who bring traffic to a standstill by driving on the wrong side of the road, blocking oncoming vehicles.
Our editorial was prompted by the agony of hundreds of travellers who spent Wednesday night in the cold on the city's Eastern By-pass after motorists in a hurry to get to their destinations blocked the road in this manner.
But sadly, several hours later a similar scenario unfolded along the Nakuru-Nairobi highway when overlapping motorists on the Gilgil stretch caused a blockade that lasted more than 12 hours.
The cost of the traffic jam was staggering. Thousands of travellers, including children, were stranded without food or water; the sick could not get to hospital on time and at least one of them is said to have died as a result; goods, including fresh produce, could not get to the market on time.
Besides such pain, these traffic jams erode our standing as the region's economic engine and the premium of the port of Mombasa as a preferred hub in the region.
While the snarl-ups are an indictment on the government's poor planning, it, once again, speaks volumes about our motorists' brazen disregard of traffic rules. Kenyan drivers don't care a hoot about traffic rules, especially when it rains.
They resort to driving on the wrong side of the road hoping to get to their destinations fast, blocking other vehicles.
This is a habit that police should not condone. What officers should have done in Gilgil is to take a record of all vehicles stuck on the wrong side of the road, even if they were thousands, and making sure that they faced the full force of the law.
Motorists who cannot stick to their lanes should be driven off the road for good.