Make recruitment of board members transparent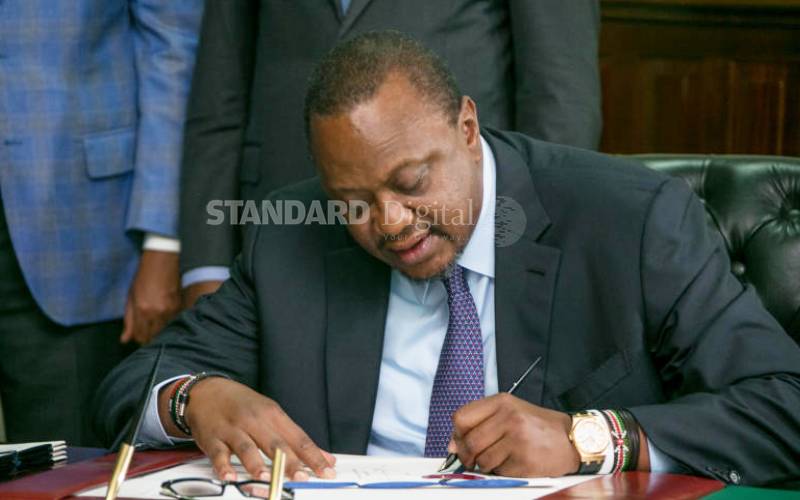 Even before the storm stirred by Uhuru Kenyatta's appointment of mostly elderly persons to plum government positions subsides, the President has again triggered murmurs of discontent by giving an individual two jobs at ago.
Gumato Yatani has been appointed chair of Jomo Kenyatta University of Agriculture and Technology council and at the same time a member of the Standards and Quality Infrastructure Reforms task force that will evaluate enforcement of standards at the airports and border points.
There is no doubt that Dr. Gumato is qualified for the jobs. 'Dr' is not a title for every other Tom, Dick and Harry. It is only bestowed on those who are well-read.
This means, by picking Gumato, Uhuru made the right choice. However, despite her good qualifications, the President sent the wrong signal by giving her two jobs. In a country teeming with tens of thousands of highly qualified but unemployed people, giving one person two jobs at ago doesn't sound right.
No wonder Kenyans are asking—and rightly so— whether Gumato was given the job because of her husband, acting Cabinet Secretary Ukur Yatani. Coming barely a month after ICT Cabinet Secretary Joe Mucheru replaced the late Robert Kochalle with his widow at the Kenya Film and Classification Board, the move raises questions on the criteria used for picking board members.
There is need for more transparency on how such important public appointments are made. Are the vacancies usually advertised? What qualifications are required? How is the selection done?
In the absence of concrete answers to such questions, Kenyans will continue to believe the grapevine; that these positions are meant for politicians, their relatives and cronies. Which should never be the case.