Besides posting spies, address causes of strikes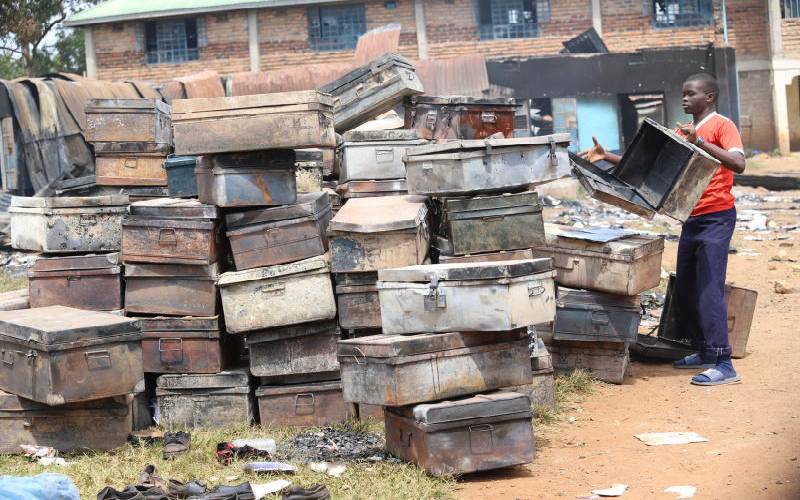 The worst cases of secondary school unrest were recorded in 2016. The quality of national exams had been compromised by unscrupulous individuals who sold leaked national examination papers. This had to stop, and Education Cabinet Secretary at the time, Dr Fred Matiangi, introduced stringent measures that drove cartels in the ministry out of business. With their sources of income cut, the cartels sought to hit back at Matiangi by instigating violence within schools. More than 100 schools were burnt in just two months.
It would be injudicious, however, to say there were no cases of unrest before. Notable cases that shocked the nation include the Kyanguli school fire in 2001 that claimed 58 lives. Before that, there was the 1998 Bombolulu Girls Secondary School arson attack in which 20 lives were lost. In recent times, cases of indiscipline have been reported.
Prompted by the need to keep school environments safe and conducive for learning, Members of the National Assembly Education Committee seek to have spies posted in schools to foil schemes that could disrupt learning. That is welcome, but be that as it may, the move cannot be taken as the magical wand that will cure school unrest.
Discipline starts at home and parents, assisted by teachers, must instill values in kids from a tender age. If schools were to have sincere, open dialogue avenues between teachers and students, issues, as trivial as watching television, can be solved. In2016, seven dormitories at Iterio High were burnt by students denied permission to watch a football match.