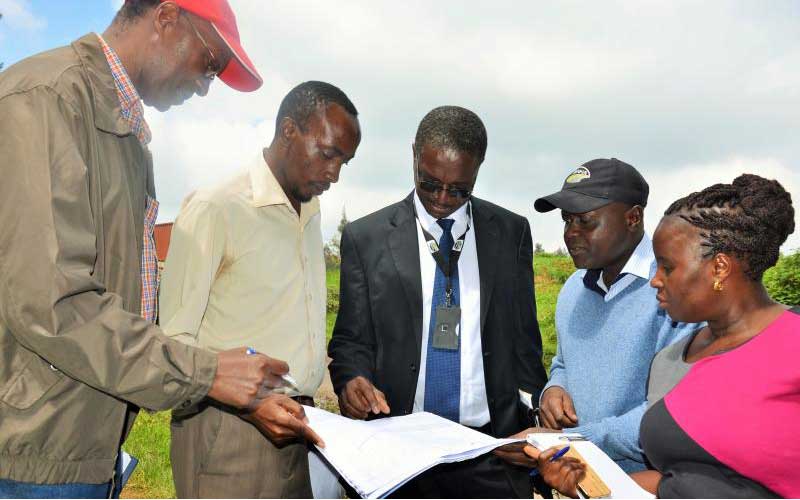 Travel along the Kerio Valley Road from Eldoret to Iten, mahogany trees that hugged out onto the road are no more; those trees that stood on the side like a parade of honour for those driving into Eldoret town have been cleared. You can't also fail to notice the sparkling white Kenha beacons mark the road boundary.
Not for the first time and probably not for the last time, construction works on the Sh16.4 billion James Gichuru-Rironi turn-off on the Nakuru-Nairobi Highway have been jolted by protests about alleged delayed compensation and the inability to distinguish between private and public property.
Perhaps wary of the frequent stalemates over the World Bank-funded 26km road, Kenha is pushing back on the encroachment on land meant for roads in other areas.
The tussle has been between Kenha, the National Land Commission (NLC), the contractor- Chine Wu Yi- and local residents who claim that they have been shortchanged. The Senate Committee on Roads and Transportation visited the site last week and chairman Kimani Wamatangi vowed to stall the project if the payment is not made.
It would be easy to take Wamatangi's word for it were it not that he is the local Senator. His therefore presents an obvious case of conflict of interest. If at all, he needs to step aside. Be that as it might, these delays are costly and time-consuming.
Read More
Yet this could (and should) have been avoided had local administrators including chiefs and county officers taken interest in public land. Government undertakes these projects on behalf of taxpayers and always, for the common good. The conundrum it finds itself in is because there are no clear compensation guidelines in place. Where there are, brokers and wily contractors have taken advantage of existing loopholes to swindle taxpayers and property owners.
To avoid situations where the government spends a disproportionately huge amount on compensation claims, Kenha, NLC and the Office of the Attorney General, engineers and surveyors associations and other professional bodies should draw up a compensation model to be applied to all government projects. Like for example, what happens when compensation costs equals the cost of the project. Does that call for a rethink? No doubt, this one will not be the last project where compensation for property will arise. Be that as it might be, Kenha and NLC have expressed fears that politics and profiteering are getting into the way of this and other projects. That should not be allowed.
Previously, the government has issued guidelines on compulsory acquisition of property. Have they been overtaken by time considering the changing political and economic times? The need for infrastructure to spur economic growth should not be undermined by profiteers and buccaneers. In other words, the common good should take precedence over profit.
Additionally, the public should be sensitized to understand that when it comes to government projects, it is quid pro quo; something must be given in return for something else.
Even those seeking to stop the construction of that road, that water project, that airstrip – so long as all regulatory requirements like the impact on environment and viability are met- in the end, are losers.