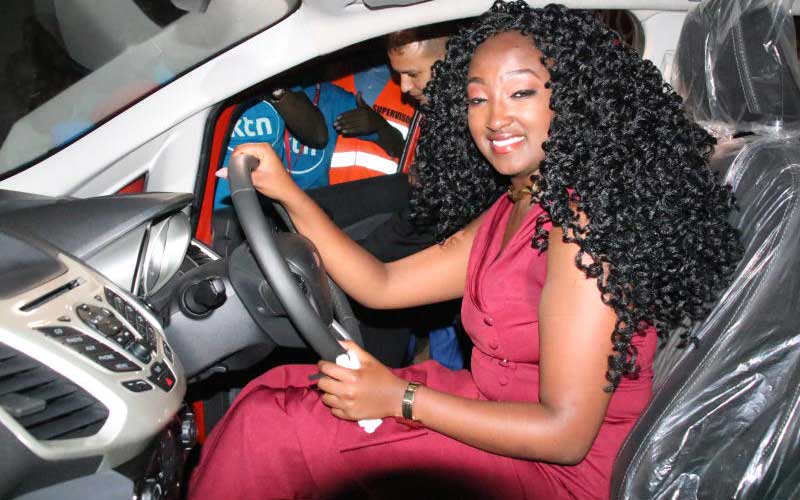 Friday's spellbinding finale of KTN's I can sing Season 2 where Ivy Githaiga scooped the top prize – a Ford EcoSport - was yet another showcase of latent talent in our midst.
The show brought out the best from the contestants and cemented the country as an entertainment spot.
Yet there is more to come.
With the winners assured Sh5 million and exposure on the world stage, the mother of all shows is coming to the region. For far too long, the development and nurture of the performing arts and culture in the East African region has been a hit and miss affair.
Syco Entertainment that has run successful run projects elsewhere with Sony Group – the electronics giant- like America's got talent, Britain's got talent and Asia's got talent are behind what will now be called East Africa's got talent show that will be broadcast from Nairobi in August.
Syco Entertainment associated with entertainment guru Simon Cowell will team up with Tanzania's Clouds Media Group to launch the auditioning next month.
America's got talent and Britain's got talent are among the high rated shows in the world raking in billions in advertising revenue.
Globally, the entertainment and media is a money-minting business worth about $1.9 trillion.
Besides the melting of cultures, East Africa's got talent will surely offer the contestants a stage to showcase their great talents and snap up sponsorship deals.
Whereas previous contests in the region have centred around song and dance, this is a chance to focus on other disciplines that make up the entertainment pool including violinists, magic and tricks, pianists, guitarists, ventriloquism, impressionism and stand-up comedy among others. No wonder Safaricom, one of Kenya's foremost corporates is in the mix for what promises to be a delicious ingredient of entertainment. Sit back and wait.