Clear doubts on efficacy and safety of new polio vaccine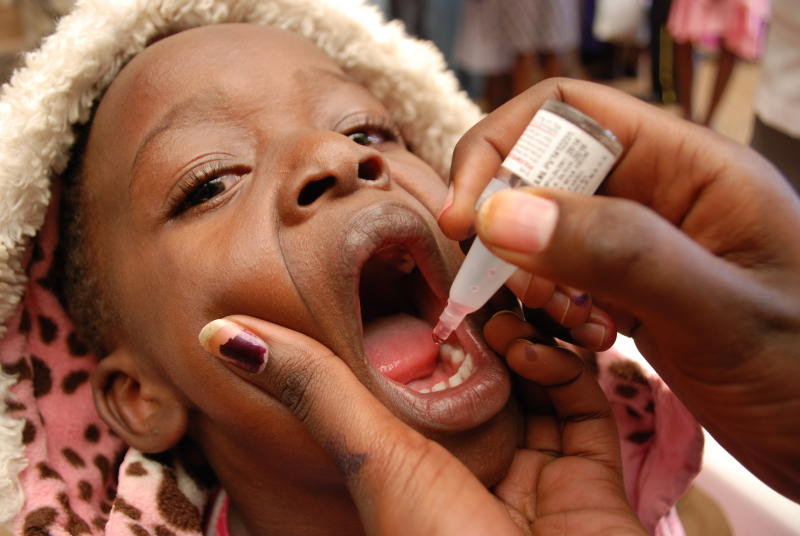 Reports of unexpected symptoms in hundreds of children vaccinated in the just-concluded anti-polio campaign are startling, to say the least.
The 'strange' symptoms include skin rashes, staggering gait and convulsions. While the claims may be not be backed by medical prudence, Kenyans have every reason to be worried.
Coming days after the government withdrew a popular gentamicin injection used to treat life threatening bacterial infections after patients registered severe clinical manifestations, ministry officials must address every tinge of doubt.
For clarity sake, the government should explain to parents what necessitated the switch from the trivalent polio vaccine to the upgraded bivalent vaccine. The previous one, according most parents, had less adverse side effects. And for avoidance of doubt, there's need to assure the public that efficacy tests carried out on the new vaccine type were foolproof.
Failure to address these concerns could jeopardise the success rate of the campaign aimed at certifying Kenya as a polio free country. It will be remembered last year, misinformation about a tetanus vaccine nearly ruined an entire campaign. The Catholic Church waded into the matter, asking faithful to keep off the vaccine. In future, the government should consider sensitising parents on likely effects of any new vaccines before administering them.
Director of Medical Services Jackson Kioko is emphatic there's no cause for alarm. Granted, he has asked parents to seek medical attention should symptoms last more than 10 days. But beyond this guarantee, he should engage stakeholders. He should commit to a thorough probe into claims of possible vaccine contamination and share findings with the public.
We urge the World Health Organisation, which has previously urged President Kenyatta to declare polio eradication a national public health emergency in Kenya, to boost the capacity of the Health ministry in fighting the virus and any other health threats. The ministry hoped to immunise 2.4 million children under five years in Nairobi and 11 other high-risk regions between July 11 and July 15.
Polio causes disability in children and sometimes kills. Public fears should be addressed to ensure health campaigns succeed.