MPs greed bad for country's under-performing economy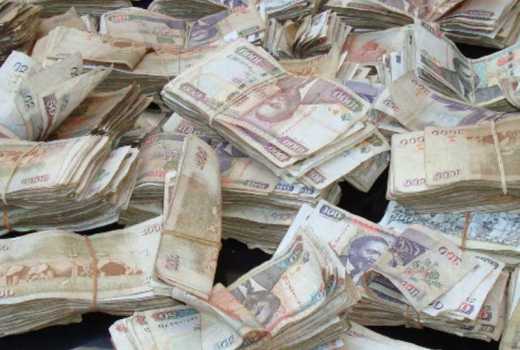 Yet again, Members of Parliament have proven that they are in the business of leadership for what they can squeeze out of it. From the moment we elected them to Parliament, it was all about them getting rich. The furthest thing from their collective minds is the duty to represent Wanjiku. The latest pointer to this is their raising of their pension by 700 percent.
Coming at a time when appeals for humanitarian help amid heavy rains that continue to cause havoc across the country fall on deaf ears, their act is disgusting, to say the least.
Stranded Kenyans watch their houses destroyed by water. Men, women and children spend nights out in the cold without blankets, food or medication, yet they have representatives who should look out for them and offer help. But the MPs are silent.
Hundreds of people have died, having been swept away by floods. Rickety bridges have broken down, cutting off communication in some areas. Children walk precariously atop slippery drainage pipes and wooden bridges above raging rivers on their way to school or shops, but do such incidents draw the attention of leaders driven by boundless greed? Why is it so difficult for the legislators to ensure the construction of safe, durable bridges for the suffering Kenyans, something achievable at very marginal costs?
That the National Treasury is compliant to the wiles of scheming MPs is baffling, not least because the same treasury cannot set aside funds for undertakings that immediately benefit the common mwananchi.
In the financial year 2017/18, the Kenyan taxpayer will be saddled by a Sh1.7 billion burden just to benefit a handful of individuals whose value to society is questionable. This even as the taxpayers recede deeper into poverty, having been abandoned by the very people they chose to champion their causes and solve the myriad problems that confront them daily.
Following a prolonged strike by lecturers, public universities have been shut for more than two months, and not once have parliamentarians called a sitting to resolve the impasse over pay. Whenever public service workers demand better pay, Parliament is always silent.
What gives MPs the sense of entitlement to better perks and remuneration over other Kenyans, a majority of whom earn less than Sh20,000 a month, yet bear the difficulties of life stoically? MPs must wake up to reality.
Reducing VIP security right move
Interior Cabinet Secretary Fred Matiangi's move to review security for VIPs, with a view to reducing the number of bodyguards assigned to them by 50 p