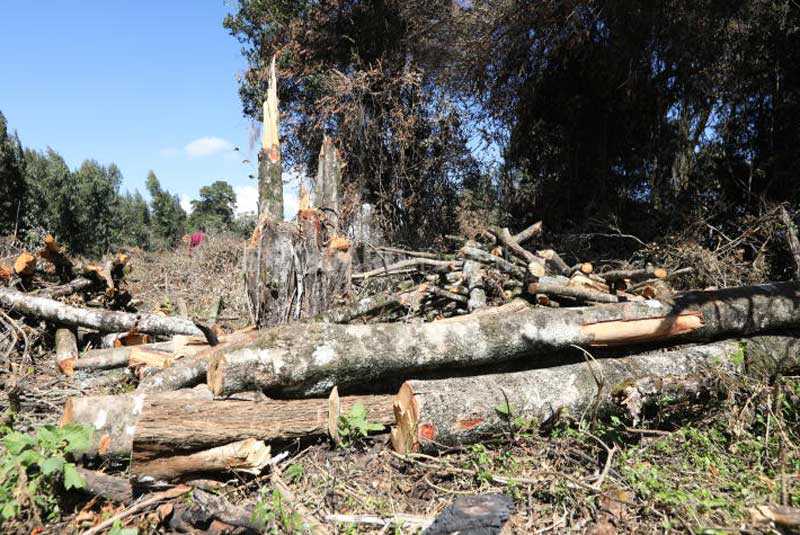 Conservationists will no doubt welcome the three-month ban on logging announced by Deputy President William Ruto last week to stem the worrying depletion of forest cover across the country. It is also laudable that yesterday, Environment CS Keriako Tobiko took his cue from the DP and formed a team to assess the extent of the destruction.
There are those who think (rightfully) that Mr Ruto's reawakening and change of mind has come 10 years too late. In 2008, Mr Ruto and former Bomet Governor Isaac Ruto led a gaggle of leaders from the South Rift who were vehemently opposed to conservation efforts at the Mau Forest. They must now rue the missed opportunity to regenerate the forest, one of the country's vital water towers.
The political fallout with those who were keen to stem the invasion of the forest led to the disintegration of the ODM party. Many could not help but chuckle when former Health minister and Bureti MP Paul Sang told a crowd of ecstatic supporters that rain did not come from the forest.
"Forests do not bring rain… rain brings forests," he said.
No doubt, conserving tree and animal species goes a long way to preserving Mother Nature and, therefore, no effort should be spared to do so. A three-month ban, though better than no action at all, will do little to replenish the disappearing tree cover. It, however, is the right thing to do.
It is true that little has been done to control logging and the activities that precipitate the decimation of tree cover. For example, the expansion of Nairobi has throttled the life out of Karura Forest, once described as the lungs of the city. This is attributable to rapid urbanisation, where trees have had to give way to a 'concrete jungle' of breathtaking mansions and roads.
Besides that, there are many other factors accelerating the cutting down of trees. The Government must do more to ensure the wanton destruction of forests stops. It could start by persuading those living near forests to see trees as a sustainer of their lives rather than exclusively taking them as a source of income. It should encourage school authorities to form environmental clubs that promote tree-planting as an attractive pastime and not a dreary activity handed down as punishment for breaking rules.
Finally, the Government should enlist the private sector by extending tax relief to corporates that promote tree-planting.