Anti-radicalisation should tackle anger driving terrorism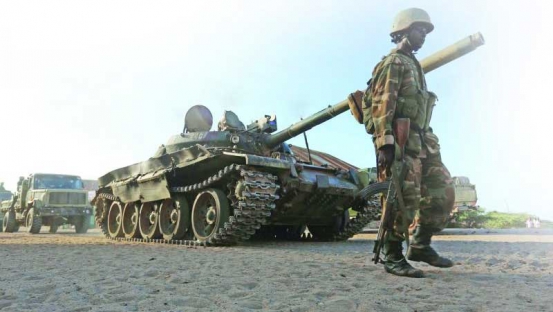 There is so much diversity in the young people who are recruited to fight for pseudo-religious terrorist groups such as Al Shabaab and Boko Haram in Nigeria, which pledge their allegiance to al-Qaida and the ISIL global terror networks respectively. Those fighters who have Western education mingle with ease with their uneducated colleagues as the rich ones seamlessly mix with those from poor family backgrounds all in a united bid to strategise and execute hellish missions within and places far-flung from their management and operational bases.
However, the common factor that draws them together to fanatically take up arms is found in the mind-bending language of anger inside their hearts and minds following years of indoctrination by the propaganda wings of these bloodthirsty outfits. The number of young Muslims falling prey to the anger-filled doctrines that these terrorist groups preach is also alarmingly on the rise. In 2016, the Public Broadcasting Service, an American public broadcaster and television programme distributor, reported that Kenya contributed the highest number of foreign fighters to the Alshabab terror organization in Somalia.
Wrong assumption
The perception that places of worship and centres for religious education are used for imparting the ideological infrastructure that causes terrorism is proving to be false since those who have committed terror attacks in the country and outside are mainly people who are products of western education and lifestyle.
That's what we saw in the 2015 Garissa University attack. The main suspect was a young lawyer who scored A- in his KCSE exams. Two of the suspects of the November 13 Paris attack Saleh Abdeslam and his brother Brahim were reportedly people with a tainted past where the former engaged in robbery and the latter owned a bar, an un-islamic venture.
The key reason for the permeation of radicalisation in Muslim societies is that purveyors of the vice spice up their agendas with the legitimate grievances of the community like marginalisation and discrimination in citizenship and employment rights, poverty, bad experiences with security officials, ethnic and religious profiling of Muslims under the guise of countering terrorism and Western, especially US foreign policy. In fact, the US intervention in Afghanistan in the 80s played a major role in breeding Al-Qaida while their hunt for Saddam Hussein ended up destabilising Iraq and subsequently created ISIL.
US stand
Recently, President Donald Trump announced his country's decision to relocate the US embassy in Tel Aviv to Jerusalem, an offensive move that has tarnished the credibility of the US in fairly mediating the decades-old Israeli-Palestinian conflict through a two-state's solution. Besides Palestinians, Jerusalem is a very sacred place to Muslims, given that it hosts the third holiest site in Islam; Al-aqsa mosque.
Many see America's decision on Jerusalem as a win to terror groups because they would use the outrageous situation to sell their propaganda and unleash terror. ISIL terror group has announced it will target America for its pro-Israel action in Jerusalem.
The link between radicalisation and terrorism should be clear. Defeating this social malaise will require, more than anything else, an intellectual battle to demolish the anger-laden ideological infrastructure that drives terrorism.
There is also an urgent need for the authorities to establish in every Muslim locality quality Islamic counselling and social services centres that are designed to address the unique needs and challenges of the youth,thereby prevent contact with indoctrination which uses those issues to corrupt the hearts and minds of impressionable youth.
Last, relevant authorities should alleviate the challenges and grievances of Muslim communities and make them the first line of defence against youth radicalisation and terrorism. The recent Mogadishu truck bomb that killed hundreds of Muslims and left dozens wounded is a pointer to this unstated fact.
Mr Mohamed comments on social and political issues