Changes unwise, say coffee farmers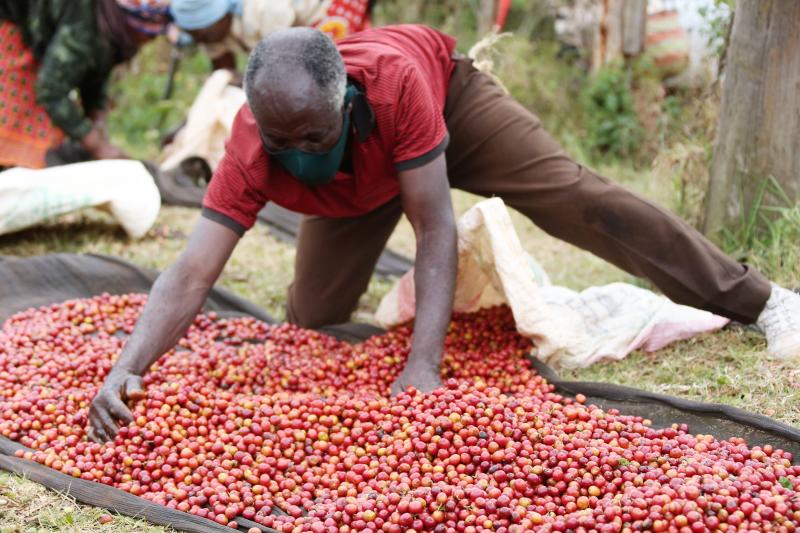 Farmers in Lower Eastern have opposed proposed amendments to coffee laws.
Cooperative societies and private planters from Machakos and Makueni said the changes would hurt them in the long run.
The contentious proposals include abolition of coffee sale brokerage and limiting of society committee leadership to six years.
Speaking at a forum organised by the Coffee Directorate yesterday, Machakos Cooperative Union chairman Patrick Katingima and CEO Martin Malila termed the proposed amendments suicidal.
"We are not fighting the government. All went is respect for our rights," said Katingima.
A director from the Coffee Directorate, Enosh Akuma, who was accompanied by other officials had a difficult time convincing the farmers on the benefits of the proposed legislation.
The farmers said public participation was yet to be conducted on the proposed changes.
"Agriculture CS Peter Munya should have first taken time to educate us on the same instead of rushing to initiate amendments as though there was limitation of time on the matter," Katingima added.
They called on Munya to address a request to establish a coffee research institute for lower Eastern saying the idea was long overdue.
The farmers claimed limiting societies management to six years was tantamount to interfering with the running of farmers societies whose leadership is best placed on them.
Akuma, however, called on the farmers not to dismiss the proposed amendments as many of them were more beneficial in terms of improvement of the sector's performance.
"In fact, the intention of these amendments is on bettering and improving the sector and removing barriers that have frustrated farmer for long," he said.
He added that the government had always wanted best for coffee farmers.
Akuma promised to forward the farmers' contributions to the Agriculture CS and his team for consideration.
The farmers pleaded with the CS to allow time for deliberations on the amendments for the betterment of the farmer, saying rushing the process would have disastrous consequences.