Society proposes new measures to rake in profits for members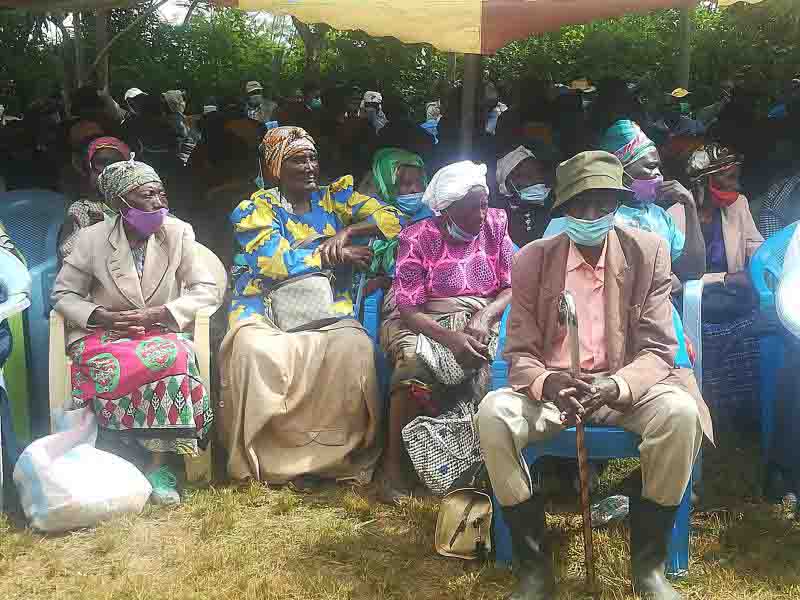 Members of Muka Mukuu Farmers' Cooperative Society have proposed a raft of measures aimed at bringing back profitability to the giant society.
They said the society is on the brink of insolvency owing to massive operational costs and declining income.
Invoking a report by their chairman Dominic Nthwao on the status of the society, the members mandated the management committee to set up an arbitration panel to resolve petty disputes to cut down on legal fees.
The resolution was made during an Annual General Meeting (AGM) held at the society's headquarters of the Macmillan Castle in Ol Donyo Sabuk. The society has about 2,600 members.
In his annual report, Nthwao raised the red flag over the society's dwindling financial fortunes, compounded by a sharp rise in operational costs.
He warned that these factors could lead to insolvency of the entity, which is touted as one the county's largest and most established cooperative societies.
According to the report, legal fees paid out to lawyers and law firms in various court cases involving the society gobbled upwards of Sh4 million in the past two years.
"The society currently has about 80 active court cases where we always appear in court either as defendants or interested party," Nthwao said.
He added: "All these court cases require legal representation which has turned out to be extremely expensive and untenable for the society."
An audit report presented by the society's auditor, Daniel Muathe showed the society's net worth was a staggering Sh1.1 billion.
The report says that the society's land value forms the bulk of the asset base. Muathe said the society was in a position to exploit numerous options to generate additional income and ensure members are awarded more dividends.
According to the latest audited accounts, the society raised a net profit of about Sh100,000 in the past one year, after reporting total annual income amount of Sh31.7 million. This is against a Sh31.6 million expenditure and liabilities.
The members urged the management committee to map out all likely streams of income and table proposals in the next Special General Meeting.
They tasked the management committee to advertise bids for numerous companies to simultaneously carry out stone quarrying in some 500 acres owned by the society.
This was after one of the companies failed to comply with the lease agreement on cash remission, which forced the society to terminate the contract.
The members also instructed the committee to renegotiate a land lease deal entered into ten years ago between the society and fruit juice processor, Delmonte. They claimed the Sh9.8 million annual payment to the society annually did not factor in inflation and other variables of the national economy.
Other proposals included leasing out of some 24 acres of idle land belonging to the society.