Several feared drowned after bus with 30 choir members plunges into Kitui river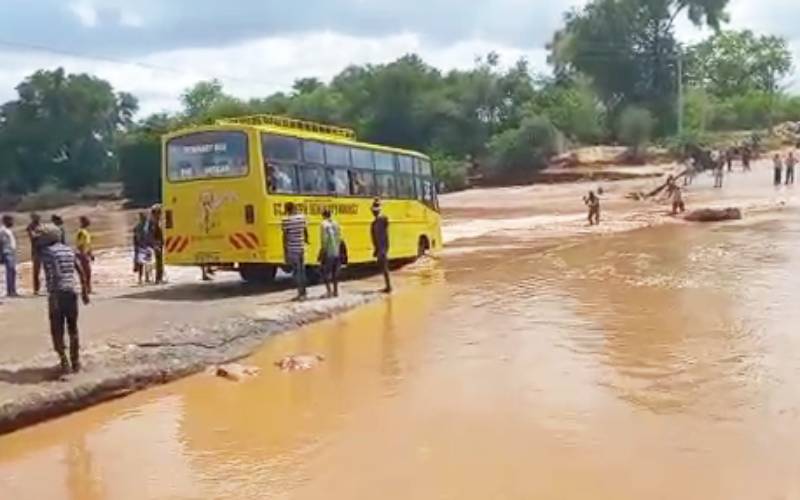 Several people are feared drowned after a bus with 30 passengers plunged into River Enziu in Ngune Village, Mwingi Central in Kitui County on Saturday morning.
The 30 are choir members of Mwingi Catholic Church, police said.
The incident occurred at 11am, when the passengers were travelling to Nuu area from Mwingi Town.
Police say the victims were heading for their male colleague's wedding, when the accident happened.
Mwingi East Sub-County Commander Joseph Yakan told The Standard that the driver of the bus attempted to steer the vehicle past a flooded bridge, but the water tides were too strong, consequently sweeping the bus into the river.
Some of the passengers could be seen screaming and raising their hands through the windows as the bus sank gradually.
Yakan said they couldn't immediately establish how many victims were rescued, or the number of fatalities, if any.