Athi River and its contaminated vegetables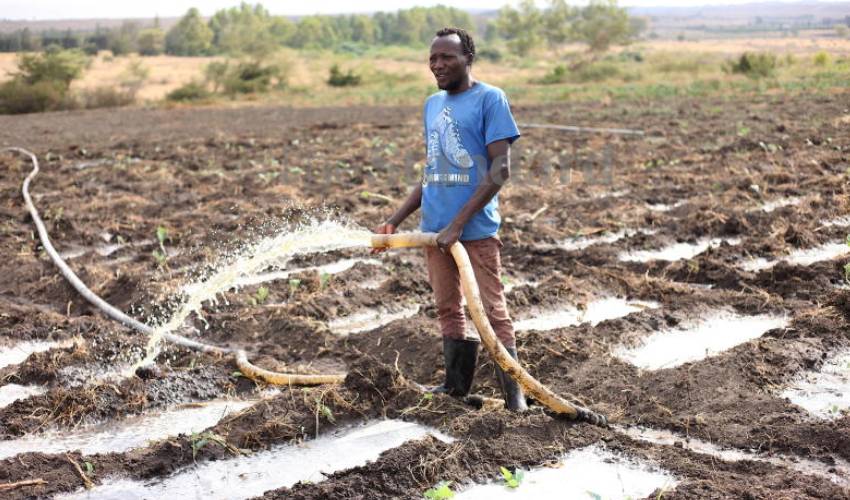 Thousands of residents from Nairobi, Machakos and Kiambu are feeding on fresh farm produce irrigated by water which is contaminated with industrial chemicals and sewage.
Some industries and residential houses have been draining their effluent into River Athi, which is used by hundreds of farmers to irrigate their crops which feed thousands in the Nairobi metropolis.
This is the same water used by farmers to cultivate sukuma wiki (kales), onions, tomatoes, spinach and other traditional vegetables to eke out a living.
Isaac Maina, who has been farming in Kamulu for over 10 years, blames Machakos County government for this mess.
"The waste flows directly to River Athi, making the water appear oily and green in colour. However, around July, the sewage changes the river water to some reddish colour," he says.
Maina who survived the 2007 post-election violence in Eldoret moved to Kamulu in 2010 to start life afresh and look for opportunities to cater for himself and his family.
He leased about seven acres of land for farming in Kamulu, which is on the border of Nairobi and Machakos.
"I came here to try and find a new purpose in life. I plant onions, spinach, sukuma wiki and maize, which I supply across the three neighbouring counties throughout the year," he said.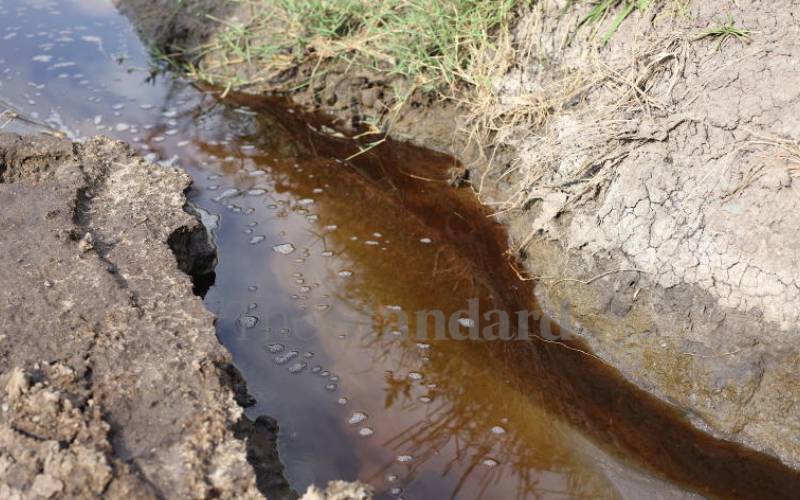 The raw sewage, flowing into River Athi is made up of discharge from companies and human waste from the neighbouring towns and estates such as Mavoko, Syokimau, Athi River and Kitengela.
Richard Mulee, another farmer, says that the chemicals from industrial firms from a nearby economic zone flow into the river, changing the water's colours sometimes from red or green. As a result, there have been cases of dead crocodiles, fish, cows, sheep, crops and other animals, which rely on the ecosystem to live.
"Many people have quit farming but we wonder how will we survive! We are farming here since there is a ready market for our fresh produce," he explains.
Mulee says that the region has also become drier and this has pushed birds away from Kenya's second-longest river, covering 390 kilometres.
"When the water is red, we can't use it since it kills everything, including our crops. Even fishermen can't step into the waters, because of the damage to the skin. You will find dead fish on the riverbank in the morning," he said.
Dominic Musembi says he lost one cow and three sheep in July this year.
"Many people have lost their livestock and farm harvests following pollution of the river. The past two months have been hectic for us, considering it was a dry period," Musembi said.
Farmers in Kamulu are now saying that the government has let them down despite farming being their main source of income. They say it was becoming a challenge to serve the wider markets of Nairobi, Machakos and Kiambu counties since the contaminated waters are now destroying their crops and animals.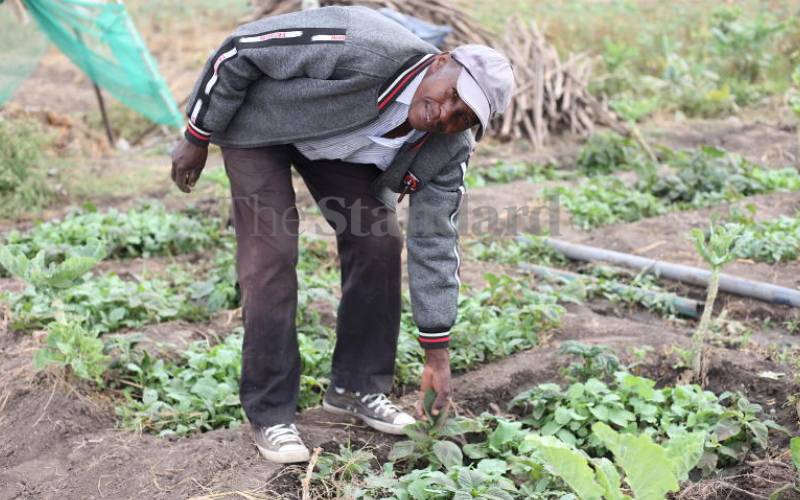 Muthwani Ward representative, George Kingori, says early last year Machakos County passed a law banning companies from discharging their waste into River Athi.
"These companies and estates are still draining their sewerage into the river. And they do it at night. Mavoko Town is also channelling its waster into the river," he added.
However, Machakos county executive officer in charge of the environment, Jackson Muthiini said he was not aware of the pollution.
"I am not aware. Please me tell the exact place this is happening and we will go and check it out," said the CEC who also wanted the names and details of the factories polluting the river.
Mwangi, a resident who preferred to be identified by just one name says the area is dry and many of them rely on Athi water for farming but the source is now being polluted almost every night with raw sewage.
"I rented three acres of land each at Sh20,000. I intended to make Sh500,000 from the onions I had planted on one acre but the chemicals from the sewage have destroyed my land," Mwangi said.
The water has now become permanently oily and heavy, with farmers upstream blocking sections of the river in a case where everybody is desperately looking for water for irrigation.
Patrick Wesonga, who was retrenched from a cement company in 2017 as a driver and settled on farming, says that the pollution is making it worse for them to continue with farming as a source of income.