Over 50 families left homeless after Mlolongo fire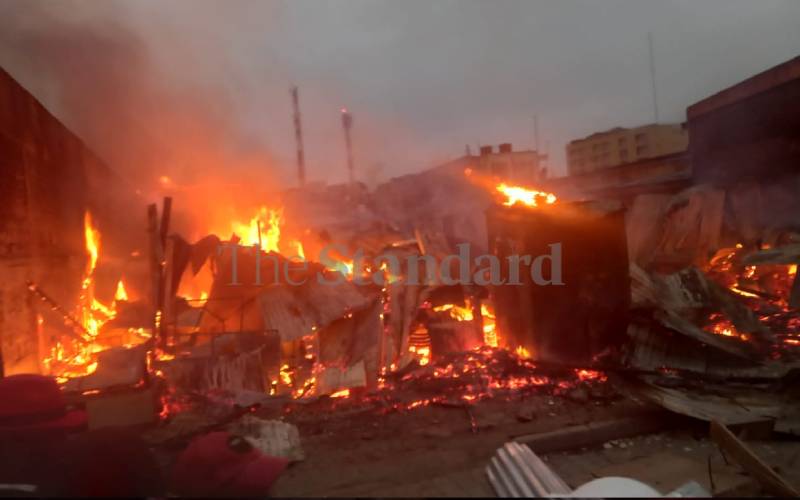 More than 50 families at Mlolongo area, Machakos County were yesterday left homeless and scores injured after a fire gutted their makeshift houses.
Property of unknown value was destroyed during the late night inferno at Heshima Street.
The area is popular with commercial sex workers who ply their illicit trade day and night.
Only a handful people were able to salvage their household goods before the fire fighters from Nairobi County arrived to put off the fire.
People watched helplessly as the fierce fire gutted the houses.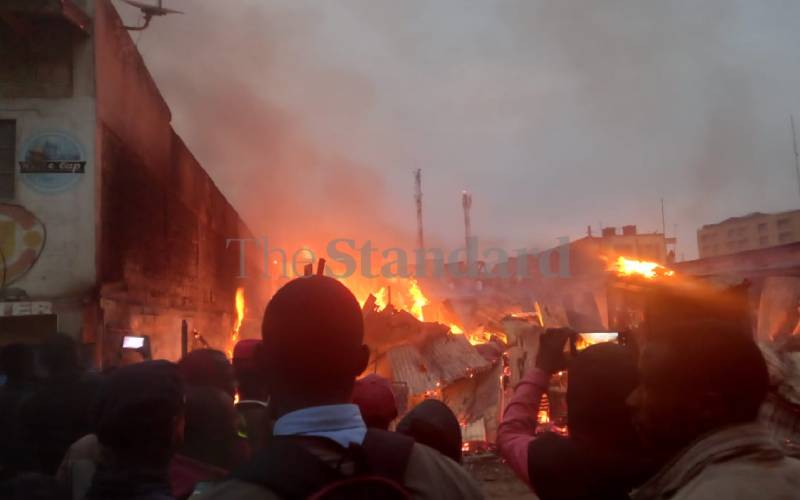 Police officers had a hard time keeping looters at bay.
Victims narrated to The Standard how they lost all their valuables, including important documents during the incident.
"I have lost all my household items, my identity card and academic certificates. I could not salvage anything as the fire was spreading very fast," said Naomi Mbithe, a resident.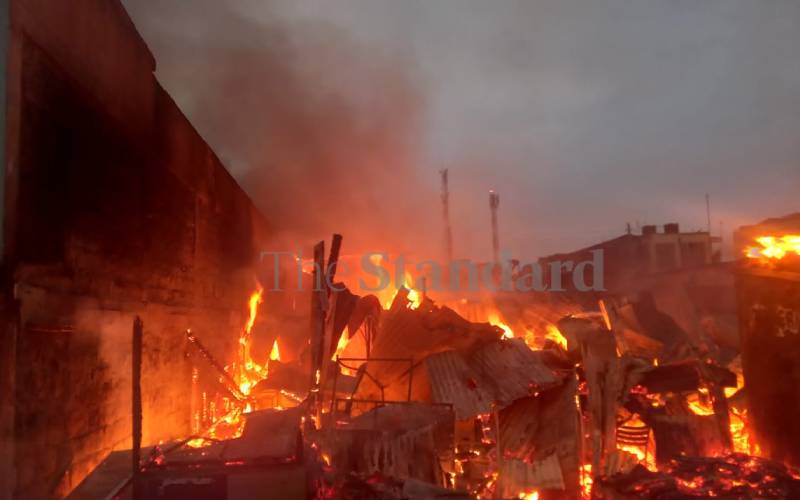 Another resident, Nathaniel Kioko could not hold back tears as he watched the fire destroy his shop along with his merchandise. He said he lost property worth Sh300,000.
"I don't know how I'll survive since all my property has been burnt down," said Kioko.
Residents were forced to quickly demolish other structures to avoid further spread of the fire.
Athi River police boss Anderson Njagi said investigations to establish the cause of the fire is ongoing.