15-day-old baby left unattended as police arrest mother in the night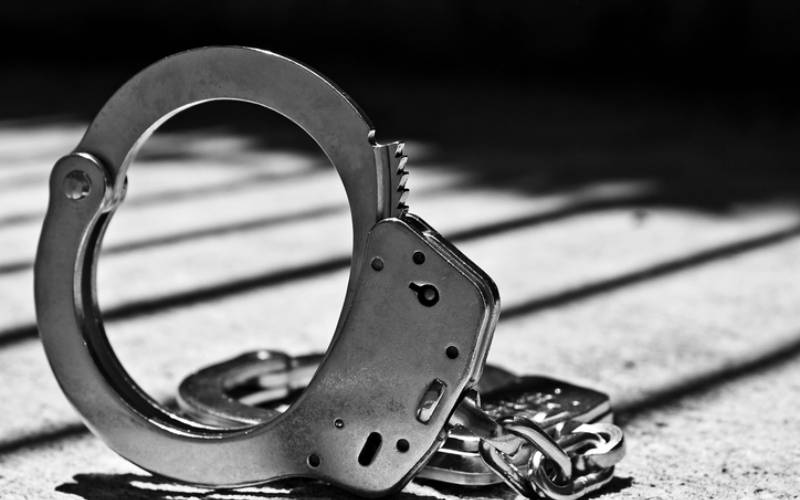 The police in Garissa are in a spot after arresting a woman in the middle of the night forcing her to leave her underage children, including a 15-day-old baby, unattended.
Saadia Adhan said she was breastfeeding her baby around 2am today when six officers stormed her house at Bula Makka within Garissa town and arrested her.
"I did not even have time to do anything, even ensure my babies were safe. Even worse, the officers did not tell me why they were arresting me. They dragged me out of the house and bundled me into a waiting police car, took me to their station and locked me up," Ms Adhan said.
The police, however, accused the woman of obstructing them from arresting her husband who reportedly fled in the process.
She was booked under OB number 03/19/08/2021 at 0234 hours at Garissa Police Station.
"The officers did not even allow me to wear something decent, not even shoes. Leaving my children without someone to look after them was a traumatising experience," a visibly exhausted Adhan said.
She said the officers later told her they were arresting her because her husband is wanted by the police.
The Standard team caught up with Ms Adhan at a local children's services office where she recorded a statement after some activists intervened and had the police give her a free bond.
Her relatives said they were forced to take the infant to the station for Adhan to feed her.
At the children's office, Adhan sat pensively, perhaps feeling embarrassed. She only wore diraa, a flowing transparent dress.
Fatuma Ahmed Bathi, a Garissa-based human rights activist, faulted the manner in which the police arrested the woman.
"Why did they arrest her if their target was her husband? They should have hunted her husband down instead of risking the lives of their underage children. It is also wrong for the police not to explain to someone why they are arresting them," said Bathi.
She added: "This is unacceptable and it is inhuman. I am also surprised the officers never even felt any mercy for the children. Even if she had committed any offence, I would have expected the police to consider the children. However, they did not even tell her why she was being arrested. This is very sad."
Bathi called on the Inspector General of Police to take action against the police officers for endangering the lives of minors and violating Adhan's rights.
Garissa OCPD Joseph Muriuki claimed the suspect helped her husband, who was being sought by the police for a crime he'd allegedly committed, to flee. He said his officers were also not aware she had a small baby.
"The woman could not express herself in Kiswahili; she did not tell them she had young children," said Muriuki.