New bosses arrive after removal of Embu North police chief, OCS over brothers' deaths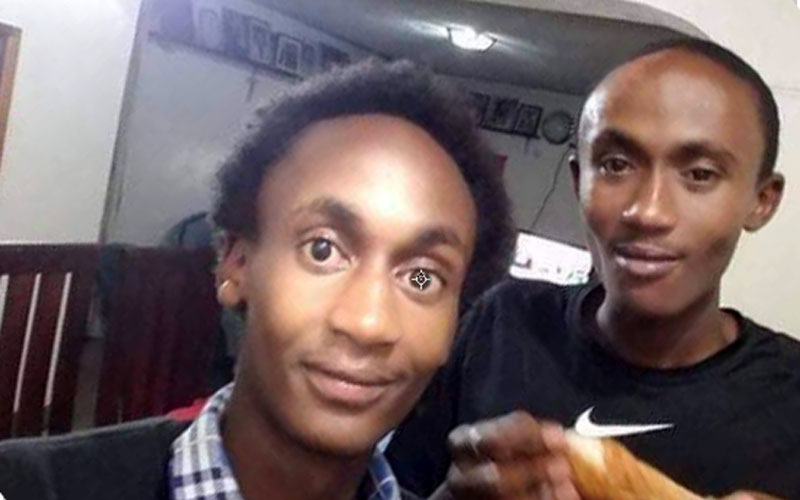 Abdullahi Adan Alio has replaced Emily Ngaruiya as Embu North Sub-County Police Commander.
Ngaruiya and Manyatta OCS Abdullahi Yaya were removed on Deputy Inspector-General of Police (DIG) Edward Mbugua's orders on Friday, August 6.
The two are accused of negligence after two brothers were allegedly killed by police on Sunday night following curfew violation arrests.
Ngaruiya's successor, Adan, who is a Senior Superintendent of Police, worked as the staffing and operations officer at the Eastern Regional Police Headquarters in Embu.
Acting Embu Police Commander, Kimani Mitugo, told The Standard a new OCS has also been posted to Manyatta Police Station to replace Yaya.
"The new administrators will be unveiled on Monday, August 9," said Mitugo.
On Friday, DIG Mbugua ordered the transfers of Emily Ngaruiya and Abdullahi Yaya following uproar over mysterious deaths of two siblings.
Benson Njiru, 22, and Emmanuel Mutura, 19, were arrested for allegedly flouting the 10pm-4am curfew on Sunday, August 1, outside their family shop in Kianjokoma shopping centre.
On Tuesday, August 3, the siblings' bodies were found at the Embu Level 5 Hospital morgue.
The deceased's uncle, Felix Nthiga, claimed Njiru and Mutura were arrested by police officers attached to Manyatta station.
Family said the boys' bodies were found at Kibungu shopping centre, 10 kilometres from where they had been arrested on Sunday night.
The siblings' father, John Ndwiga, said he "was certain" police were responsible for his children's deaths.
"I viewed their bodies and I could tell they were physically assaulted. Their faces were swollen and had bruises," he told The Standard on Tuesday.
Embattled Embu North Sub-County Police Commander, Emily Ngaruiya, however, denied allegations that law enforcement officers killed the duo.
"A postmortem will reveal the truth," she said, adding that the boys died after jumping off a moving police van.
Her remarks sparked protests in Embu, where police used live bullets on Thursday to disperse crowds, blocking roads for a second day. One person died during the melee.
A postmortem conducted on Thursday indicated that Njiru and Mutura died of multiple head and rib injuries.
Pathologist Kamau Wangari said Mutura's head was deformed and bore bruises in the face while Njiru's ribs had been broken. Dr. Wangari also said that Njiru's brain had an injury.
DIG Mbugua on Friday, August 6, visited the deceased's family in Kithangari Village in Embu North Sub-County, where he condoled with the boys' parents.
Mbugua pledged to ensure the transfers of Embu North Sub-County Police Commander Emily Ngaruiya and Manyatta OCS Abdulahi Yaya.
Mbugua instructed the Eastern Regional Police Commander John Mwivanda to transfer Ngaruiya and Yaya to the regional headquarters, where they will work from, pending investigations.
The deputy inspector-general of police also ordered that motorcycles confiscated during the Thursday protests be released to their owners.
Mbugua further asked the residents to reveal names of "rogue" police officers so that they (officers) can be deployed to his office, where he'll personally monitor them.
The deceased brothers, Benson Njiru and Emmanuel Mutura, will be buried at their parents' home in Kithangari Village, Embu North Sub-County on Friday, August 13.