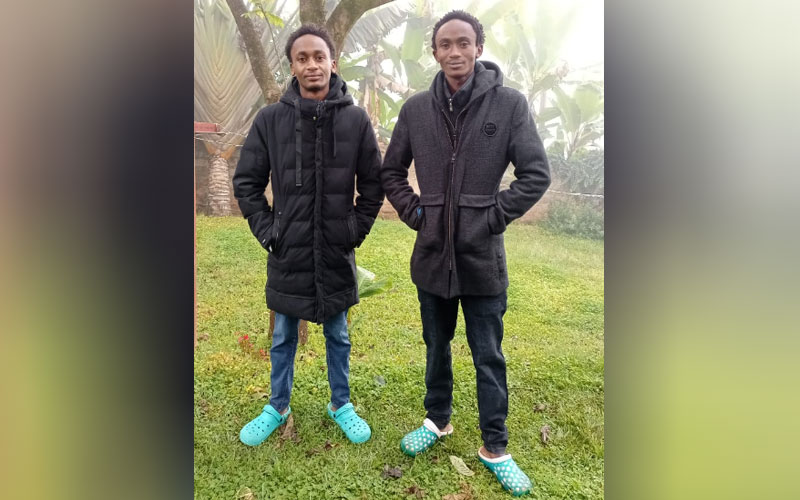 A family from Kithangari Village in Embu North Sub-County is seeking answers after two youthful brothers died in unclear circumstances.
The siblings, Benson Njiru, 22, and Emmanuel Mutura, 19, were arrested for allegedly flouting the 10pm-4am curfew on Sunday, August 1, outside their family shop in Kianjokoma shopping centre.
The boys' father, John Ndwiga, told The Standard that he looked for the children at the nearby Manyatta Police Station, but he did not find them.
A search for the missing brothers ended in grief on Tuesday, August 3, when the boys' bodies were found at the Embu Level 5 Hospital morgue.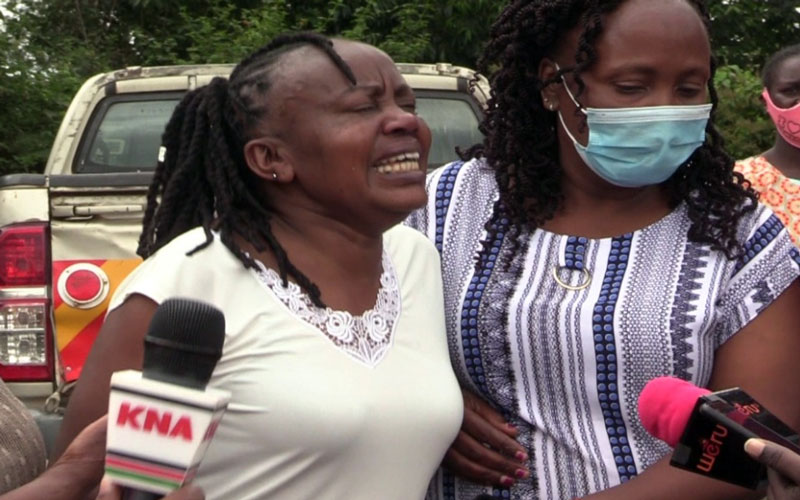 The deceased's uncle, Felix Nthiga, claimed Njiru and Mutura were arrested by police officers attached to Manyatta station.
Njiru was a First-Year Bachelor of Laws student at the Kabarak University while Mutura had just graduated from the Don Bosco Boys Training Institute with a Certificate in Electrical and Solar Engineering.
The deceased's family says they have learnt that the boys' bodies were found at Kibungu shopping centre, 10 kilometres from where they were arrested on Sunday night.
The siblings' father, John Ndwiga, says he believes police are responsible for his children's deaths.
"I viewed their bodies and I could tell they were physically assaulted. Their faces were swollen and had bruises," he said.
Embu North Sub-County Police Commander, Emily Ngaruiya, however, denies allegations that law enforcement officers killed the duo.
"A postmortem will reveal the truth," she said, adding that the boys died after jumping off a moving police van.
"An investigation file into the incident has been opened," said Ngaruiya.
News of the brothers' deaths sparked protests at Kianjokoma shopping centre on Wednesday morning, with residents demanding justice for Njiru and Mutura.
The protesters lit bonfires and barricaded roads, demanding the police officers who allegedly killed the boys be arrested and prosecuted.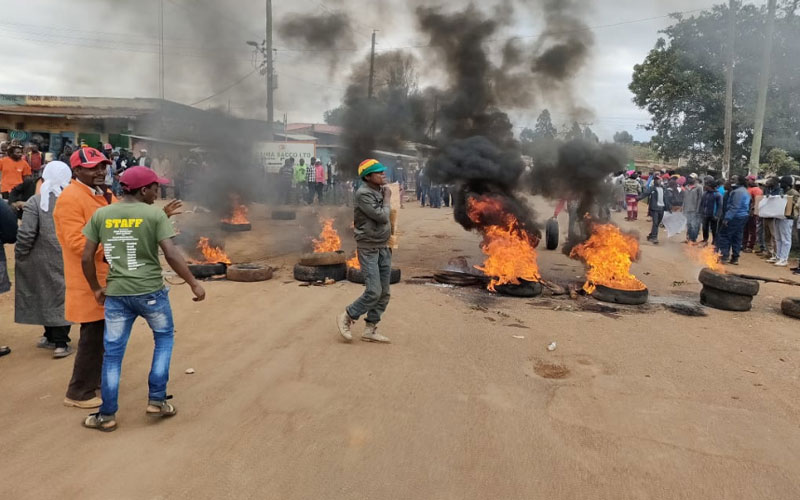 Nominated MP Cecily Mbarire faulted police for allegedly using excessive force in enforcing Covid-19 safety protocols.