PHOTOS: Meru residents scramble for beer after truck overturns
EASTERN
By Too Jared | Mar 18th 2021 | 1 min read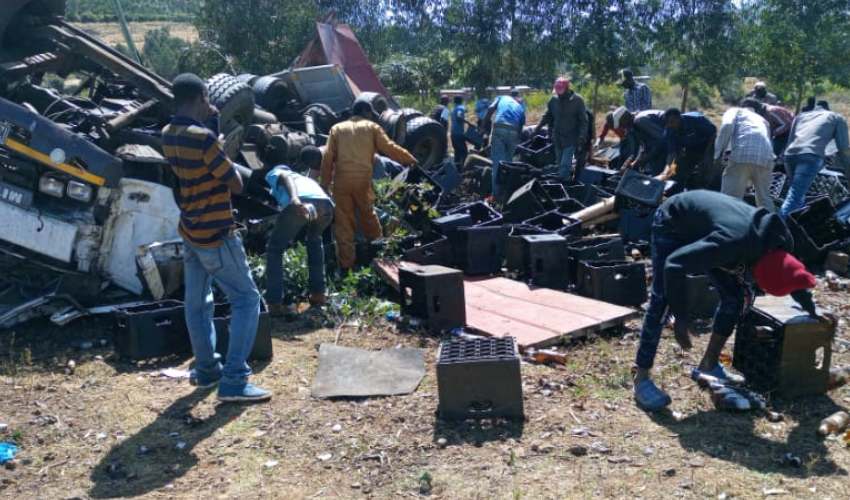 Residents of Buuri, Meru County were on Thursday treated to an early Easter after a truck with cases of beer veered off and overturned spilling its payload at Subuiga junction.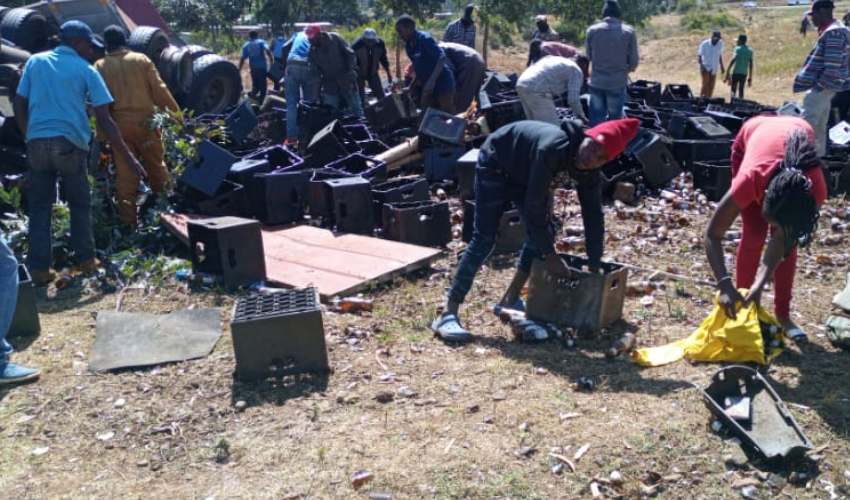 The driver sustained injuries and was rushed to the hospital.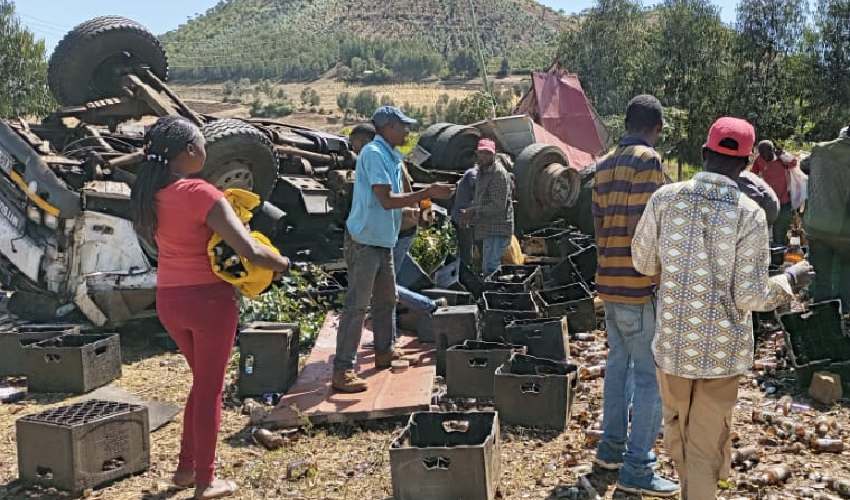 Photos from the scene of the accident captured frenzied locals carting away beer bottles and ransacking the overturned truck.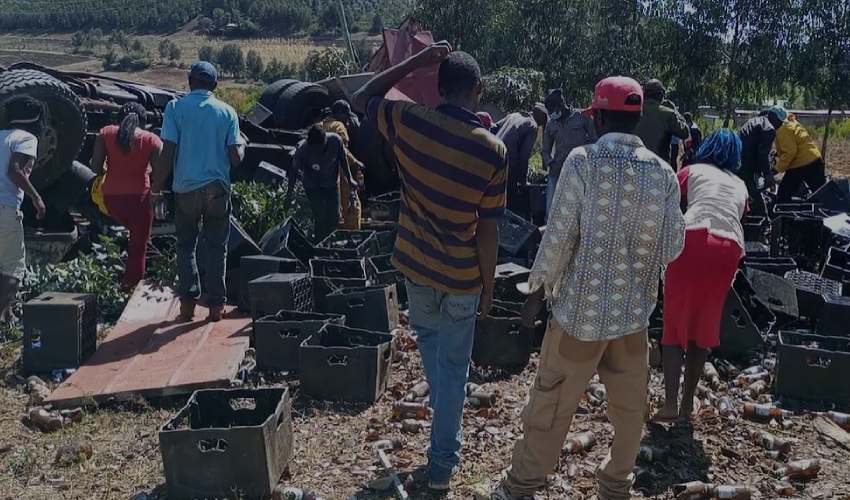 The incident comes hot on the heels of another scramble where residents in Kisii looted oil from a truck ferrying petrol that overturned along the Nyamataro-Daraja Mbili on January 9, 2021. That same month, a lorry ferrying bread was looted after it overturned at a shopping center in Kanyoni, along the Mangu-Naivasha road.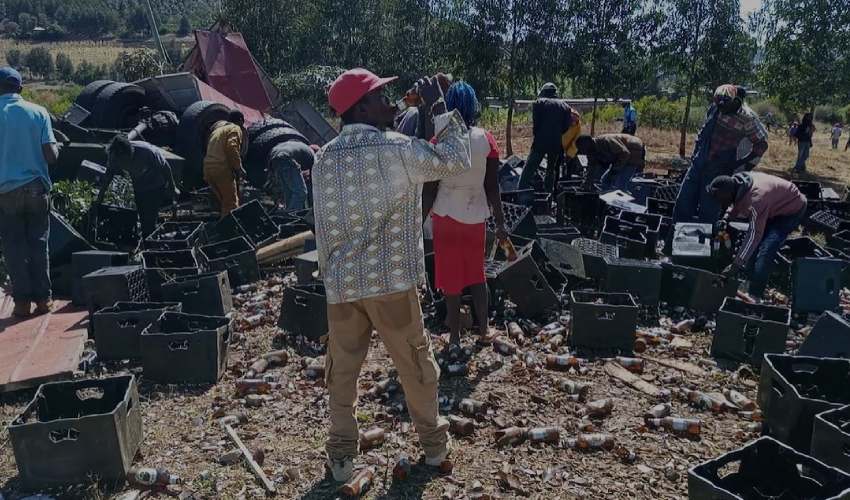 Below is a video from the accident: