Elders blame politicians for prolonged land tussle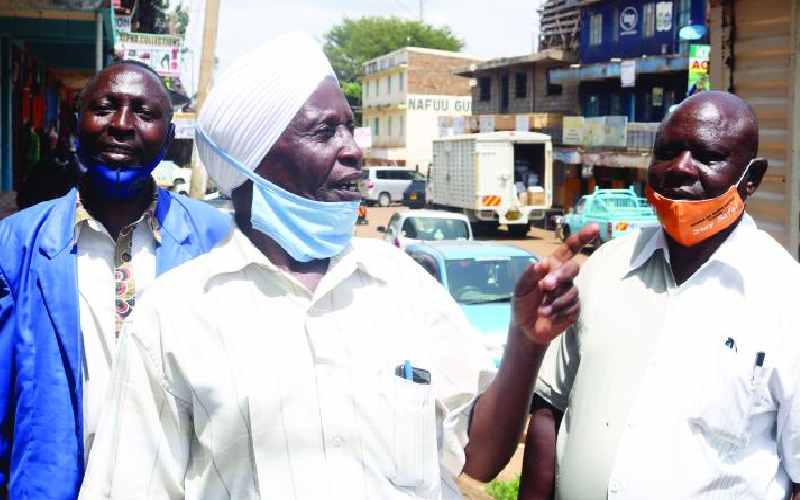 Elders from the Embu community are pointing an accusing finger at politicians for the unending land tussle at the controversial Mwea settlement scheme.
They say the issues have remained unresolved since 1968 and have caused tension and uprising between community members.
The elders, who recently wrote to President Uhuru Kenyatta for his intervention, have now taken it upon themselves to discuss the issue and conclude it before the 2022 General Election.
Andrew Ireri (right), chairman of Nyangi Ndiiririri (Embu Council of Elders) lamented that for years the issue has remained unresolved, with politicians using it for local succession politics.
"There are four contested adjudication sections of Mwea, Makima, Wachoro and Riakanau. We must ensure our people live in peace without the wrangles that have rocked the land since the time of our forefathers," said Ireri.
The elders have now formed a group named Embu Mbeere Mwea Peace initiative, which they say will work towards bringing peace to the controversial land.
Patrick Kamwega, secretary to the Embu Mwea peacemaker's forum, said the meeting scheduled for early this month must go towards protecting the right owners of the land. He said the meeting would be looking forward to bringing peace among Embu and Mbeere communities in Mwea.