Ruto hurricane Meru tour that may see launch of first upcountry UDA branch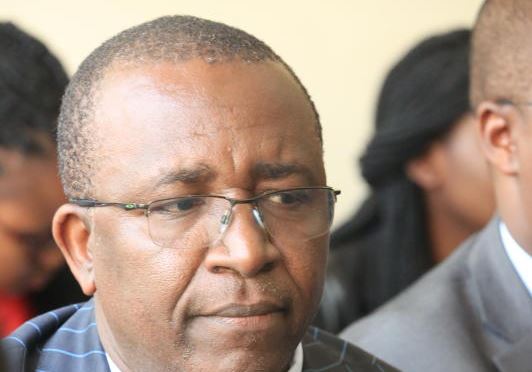 Deputy President William Ruto is set for a three-day tour of Meru County next weekend and he is expected to launch the first United Democratic Alliance (UDA) office upcountry.
Sources said the planned visit during the weekend of March 5-7 will see the DP tour all the county's three regions with nine constituencies.
He will preside over fundraisers, attend two church functions, hold roadside rallies, and then launch the party branch office.
At least seven of Meru's 12 legislators are expected to attend.
On March 7, Ruto will attend the enthronement of Nicholas Mutwiri Nteere as the new Methodist Bishop of Kaaga synod to succeed Bishop Catherine Mutua who is retiring.
"The DP is clearly at home in Meru.
"This will be the launchpad of his campaigns in Mt Kenya as we estimate not less than 90 per cent of the residents are with him to complete the journey that we started in 2013," said one of the MPs organising Ruto's visit.
Another source said the search for UDA Meru branch executive secretary has narrowed down to an aide of one of the legislators who had held a similar position elsewhere.
Yet another source said the epicentre of the DP's visit would be Igembe and that he is likely to put up at the residence of Senator Mithika Linturi in Amwamba village in Igembe South.
This is also where several meetings with local delegations will take place.
Linturi leads the local legislators allied to Ruto who only lacks the direct support of Igembe North MP Maoka Maore who is the National Assembly Deputy Chief Whip.
North Imenti's Rahim Dawood has also maintained a middle ground position in the Jubilee party fallout between Ruto and his boss President Uhuru Kenyatta.
Dawood has been attending Ruto's functions in Meru.
The other 10 Meru legislators are in Ruto's camp and skipped the Mt Kenya leaders meeting at Sagana River State Lodge chaired by President Kenyatta last month.
Only Central Imenti's Kirima Nguchine attended the Sagana meeting.
Unlike in the neighbouring Central Kenya where Ruto's key supporters are keen to negotiate coalition partnerships based on their own parties citing the Jubilee debacle, the DP might get a boost in Meru if all the supporting MPs subscribe to UDA.
Meru has a better record in re-electing incumbents compared to Central and its diaspora counties such as Nakuru, Nairobi and Laikipia.