Forest ranger shoots his wife then turns gun on himself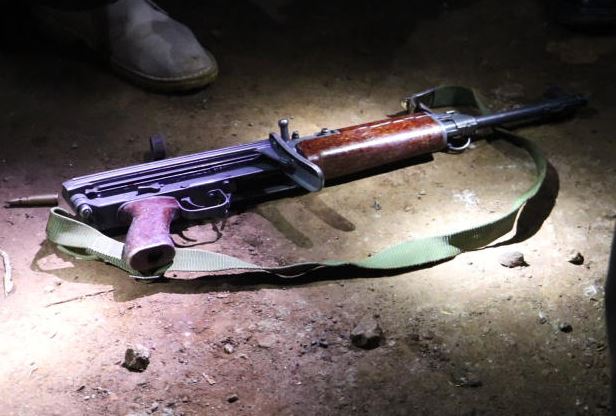 A Kenya Forest Service (KFS) ranger shot his wife in cold blood before turning the gun on his head.
Embu West police boss Charles Kinyua said the shooting occurred at Koimugo, some two kilometres from Embu Town.
"We secured the lifeless bodies outside the couple's rented house and took them for postmortem examination," he said. "We have launched investigations to unravel the motive of the shooting."
An AK-47 rifle and 28 bullets were also recovered from the bloody scene and kept for ballistic examination.
The killed woman's father David Kariuki, said the couple had lived happily for five years, adding that he had given them a shop in one of his buildings within Koimugo area to run a business.
"I treated the ranger as my own son, and two days before he murdered my daughter and himself, I sent him some Sh2,000 when he shared with me of his financial difficulties," he said.
Kariuki said his daughter, 32, had two children.
Elsewhere, a quarrel between siblings turned fatal in Chepliil village, Ainamoi, Kericho County, after a 28-year-old man strangled his 31-year-old brother on Saturday.
Area assistant chief Joseph Chirchir said the pair had just returned home from a drinking den when they started quarrelling.
"They later picked a fight. Their mother tried to intervene but she was overpowered on her every attempt," said the chief.
Chirchir added that the fight took an uglier turn when the older brother grabbed a hoe and chased his younger brother.
"The younger man nonetheless managed to grab and wrestle his elder to the ground, wrapped his arms around his neck and began to strangle him," said the chief. "The strangled brother was pronounced dead at hospital."
The suspect was arrested and is at Ainamoi Police Station.