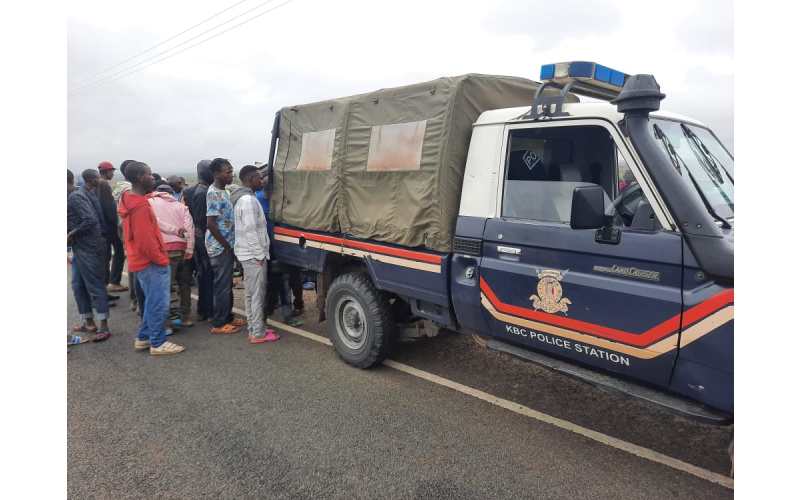 Two suspected cattle thieves were Saturday morning lynched by irate villagers in Masokani village of Koma location, Matungulu Sub-County after they were caught slaughtering stolen cows.
According to Joseph Kimeu, a resident who witnessed the drama, a bodaboda operator who was riding along Koma-Kennol road saw the suspects who were in the process of slaughtering the animals in a thicket off the highway and alerted residents.
"We were awakened by noise from the direction of the highway and when we rushed to the scene, we met a bodaboda operator who told us he saw people slaughtering cows in a thicket by the roadside. We managed to round up two of the suspects who were beaten up by a mob," he said.
The mob also set on fire the body of one of the suspects.
Three others managed to escape as villagers pursued them. The scene was littered with carcasses of the five cows strewn all over the place. Some of the meat had already been stashed in sacks awaiting transportation to unknown destinations.
Read More
Police officers from KBC police station arrived later and took the bodies to Kangundo Level 4 hospital mortuary.
Area police commander Wilmot Mwakio in a telephone interview said police had launched investigations into the incident.
Residents of Matungulu have been grappling with rampant cases of cattle theft in the area, with many villagers counting huge losses in recent weeks.