Njuri Ncheke elders suspend Governor Muthomi Njuki's rank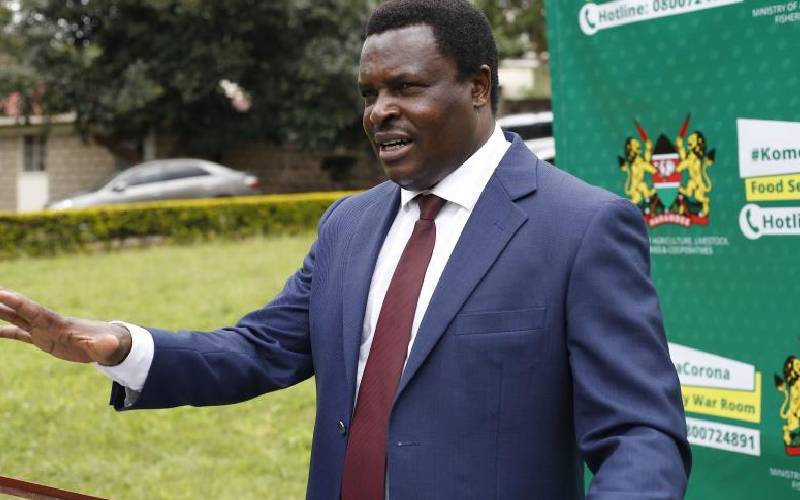 The Supreme Council of the Meru elders have suspended the rank of embattled Tharaka Nithi Governor Muthomi Njuki until he is cleared of corruption charges.
The council meeting in Meru town yesterday said Njuki would not be able to execute any functions bestowed on him through his rank as a senior elder as long as the corruption charges hang on his head.
"We love you Bwana Njuki, but we love our country more and have a moral duty to stand with any actions that are taken to safeguard taxpayers' resources," Njuri Secretary-General Josephat Murangiri announced.
He added that during the suspension, Njuki will not be admitted to join Njuri congregations.
"All elected leaders are automatically bestowed on the title of senior elder and the Tharaka Nithi Governor was in that rank," said Murangiri, who was with Njuri chairman Linus Kathera and other governing council members.
The Tharaka Nithi governor will, however, be cleansed and restored to his rank if and when he overcomes the corruption allegations related to the purchase of a Sh34 million incinerator in his county. He and his wife are among the suspects charged.
The Njuri Ncheke also said it will let any Meru son or daughter charged with corruption to carry their own cross.
Take a quick survey and help us improve our website!
Take a survey
Meanwhile, the elders have warned that they could curse two Rift Valley MPs for separately making disparaging comments against President Uhuru Kenyatta and his family.
"We are giving the two MPs five days to withdraw their remarks and apologise to Uhuru and his family plus all Kenyans or we shall invoke the Njuri curse on them," said Kathera.
Kathera said it was unacceptable that youthful MPs could attack a defenseless widow who suffered with her husband during the liberation struggle.
"Our culture abhors attacks on women and we shall treat these MPs with the contempt they deserve if they failed to offer the apology and ask for amends," said Kathera.