Athi River family agonises over missing three-year-old girl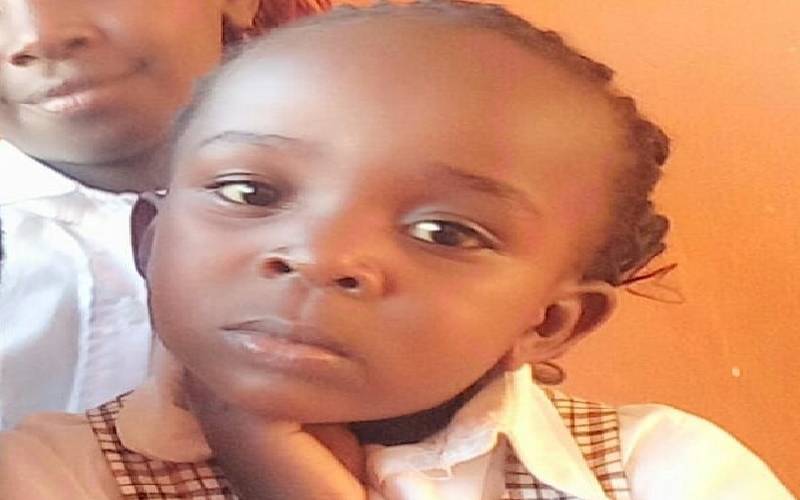 A family from Athi River, Machakos County is agonising over the disappearance of their daughter aged three.
Catherine Munyiva, mother to Alvina Mutheu says her daughter went missing from their flats near Kenya Meat Commission (KMC) in Athi River on Thursday, June 12 in the morning.
Speaking to Standard Digital on phone, Munyiva said her daughter had been called by her dad at the ground floor of their flat to pick watermelon, but never returned to the house.
"She was called to pick watermelon on the ground floor but instead of coming back to the house, they went to see a tractor that was digging trenches near the building," she said.
Muthei was last seen in the company of another four-year-old boy who is also missing, looking at a tractor dig trenches near the flat before disappearing.
She said they have been searching for her since June 11 and appealed for assistance from the police and anyone to get her girl back safely.
"We are gutted as a family, we are all over the place looking for her and we hope for the best. Kenyans of goodwill should help us look for her," said a distraught Munyiva.
Mutheu was in a purple sweater, purple trousers with a red stripe and orange gumboots.
She had plaited hair soft dreads.