Chief, two others arrested over bribes in Meru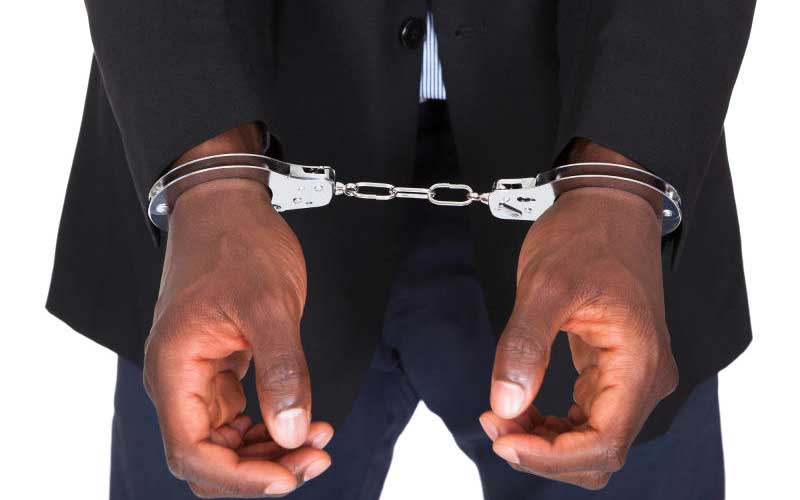 A sub chief in Tigania West, Meru county is among three people arrested over claims of receiving bribes to assist residents resolve land disputes.
The chief, and two men who allegedly sit in his kangaroo committee as chairman and secretary were arrested by Isiolo based Ethics and Anti-Corruption Commission undercover detectives and detained at Meru Police Station.
EACC upper Eastern Coordinator George Ojowi yesterday said his office had received complaints from the residents that the administrator had formed a special committee to deal with resolving land disputes and persons with a case were expected to pay a mandatory fee of Sh3,000.
"The residents (had) complained that failure to pay the non-receipted amount then (sic), their cases would not be heard by the local administrator," said Mr Ojowo.
The official said, detectives moved in after a resident who had his case pending for over a year filed a complaint.
The man, who was provided with treated money thereafter went to the chief for his land issue to be resolved and paid the amount required.
"In the sting operation, (the officers) recovered treated money from the suspects pockets and arrested them on the spot," he said.
EACC said they have video and audio recordings showing how and why the administrator and his accomplices received the amount that they shared out immediately after the meeting with the man who complained against them ended.
The administrator, who doesn't issue receipts for money received had reportedly conned residents of hundreds of thousands of shillings in giving State services that are meant to be free of charge.
The trio is expected to appear before a Meru court today.