Thwake dam 32 per cent complete, contractor says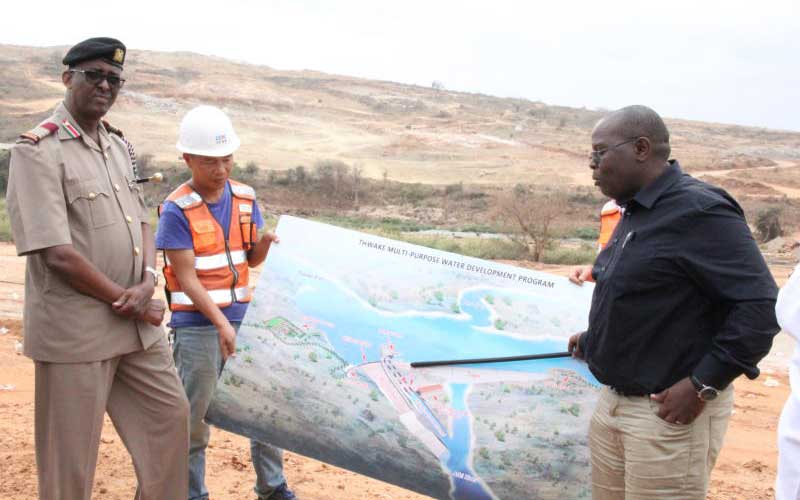 The construction of the multibillion Thwake dam is ongoing with 32 per cent of the work done.
According to Apopo Lentana, of China Ghezouba Company, the dam's main contractor, engineers have already embarked on major works at the site which includes erecting a mega tunnel to divert River Athi waters to dry land for excavation works at the main river base.
"We are currently at 32 per cent and we will compensate on time lost during this period of the pandemic. Sometimes we work to 24 hours when need be. By the end of this year, we will have completed the tunnels," said Lentana
The slow work rate is attributed to the decongestion of the site where they had to reduce the number of employees from 1200 to about 700 workers.
Tunnel A is at a height of 280 meters and when it's complete it will rise to about 700 meters high.
Once the two tunnels are built, they will be used as a substitute waterway where the river will change course and join at downstream the original path to the ocean.
"Once the river is diverted, there will be the building of rock field dam wall that will be 87 metres high then making of main and minor spillways for excess water flow," said Lentana
As part of ensuring the safety of workers and that of the community, the company says it carries out routine screening of workers, issuing of masks and also reaching out to the community to ensure everyone around the project is safe against Covid-19.
"We do regular check-ups to our employees and the community around here to ensure everyone is safe and no Covid-19 fears which might derail works of the project", he added