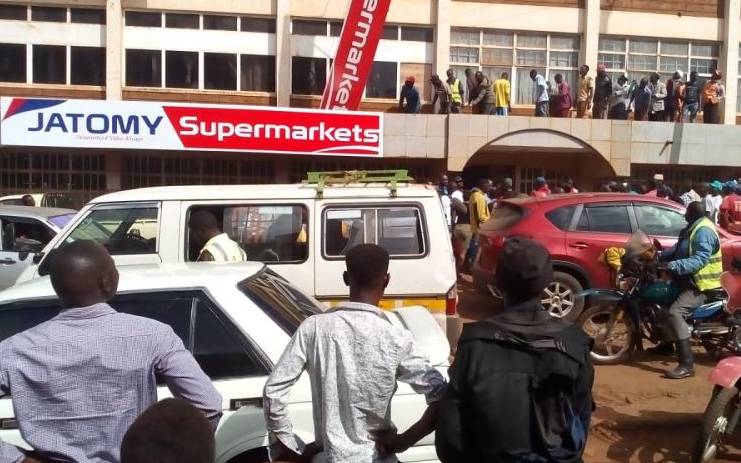 The installation of a billboard at an Embu supermarket to attract shoppers turned tragic after two workers were electrocuted by live electricity lines while the third one sustained serious injuries.
The workers hired to install the billboard at the second floor of Embu's Jatomy Supermarket met the unfortunate fate after the board snapped and fell on the wires thus got exposed to the electric current during the Monday around 3.30 pm accident.
Embu County Police Commander Daniel Rukunga said the two men were pronounced dead on arrival to the Embu Level Five and Referral Hospital where they were rushed for treatment.
Rukunga said the third worker is admitted to the same hospital in critical condition after he was hit by the electric shocks and thrown to the ground.
Read More
"The victim sustained fractures and is undergoing treatment. The fourth worker was treated at the same hospital and discharged. Police are investigating how it happened and who was culpable. We condole with the families of the men who lost their lives and wish the injured worker quick recovery," he said.
The accident temporarily halted activities in the busy town as a crowd milled in the scene while police and rescuers approached carefully.
In their preliminary probe, police learned that an electrician was contracted to fix the billboard on the wall of the supermarket and he hired four labourers to assist, according to Rukunga.
Rukunga added that the four men had used a ladder to scale the building but accidentally tripped and landed on power lines along the nearby road emitting electric current, which electrocuted the two while the shock waves hit the other victim.
He said as a safety measure, electricians and building owners should liaise with the Kenya Power company to switch off power when working near power lines to avoid such tragedies.
He advised construction workers working from heights to be careful to reduce exposure to accidents.