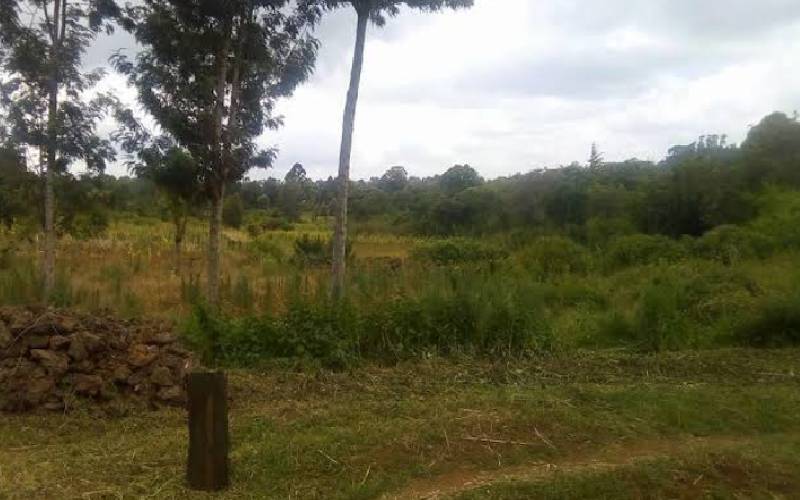 A group of landowners in Meru County has protested the county government's plan to increase land rates.
The landowners who are channeling their complaints under the aegis of the Miiriga Mieru Miunda Land Owners Association said they will resist the plan by the county to revise land rates upwards.
Already, the county administration has set aside Sh15.1 million to fund a new land valuation roll.
Speaking in Meru town yesterday, the Association chairman Peter M'Rukwaru said the current valuation roll can only be renewed in 2020.
It was enacted by the defunct municipal council in 2010 to run for 10 years.
"We oppose the plan by the county government to update the valuation roll since the current one is due for renewal in 2020," said Mr M'Rukwaru.
Public participation
He added that between 1995 and 2010, landowners were paying Sh75 for each title deed they possessed.
M'Rukwaru further noted that from 2010, Sh150 was paid for a title deed.
The landowners have now called for public participation before the new rates adopted.
"We expect the involvement of all residents of Miiriga Mieru in the land valuation process," M'Rukwaru said "We will not accept unilateral decisions by the county government."
The association said residents of Makutano area, which has huge chunks of commercial and agricultural land, were keenly watching the county government's valuation plans.
The plan to revise land rates comes after the county government failed to hit its Sh1.1 billion revenue collection target.
It only managed to raise Sh527 million.
Abogeta MCA Dennis Kiogora said when the Committee on Budget and Appropriation met with officials from the Executive, they told the committee that the county can collect up to Sh3 billion with a new valuation roll.